Create photographic clones with Mini Klone : the latest technology in 3D printing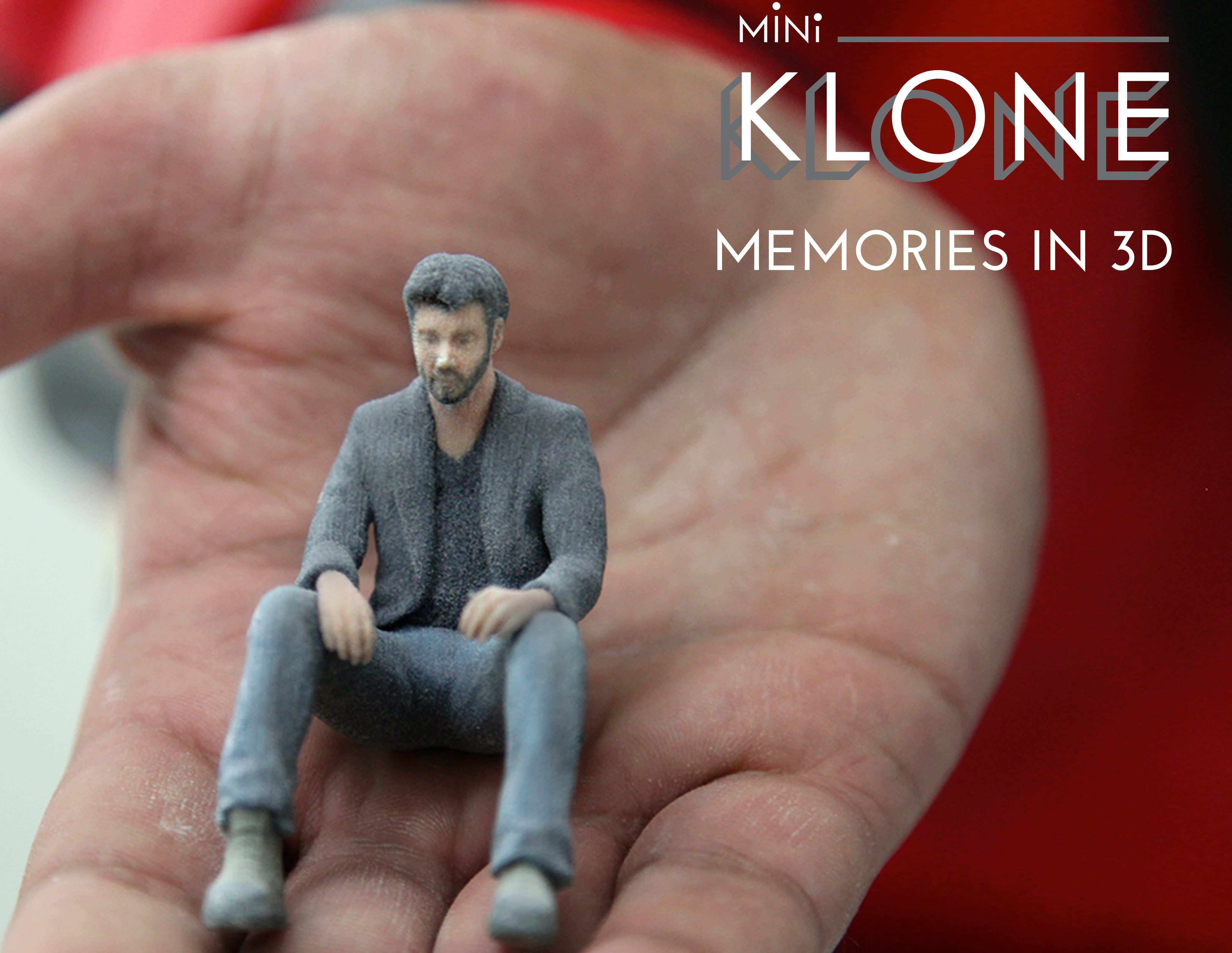 Nikhil Kapur in association with Next2Future has launched Mini Klone, 3D printed photographic portraits. This latest technology in 3D printing now allows people to capture their own image in a miniature form. This fun and cool replacement for photographs basically mean that you can own a doll-sized version of yourself.
Mini Klone figurines are created by taking a 3D-scanned photograph of you, which is further processed layer by layer into a figurine with the use of high-end 3D printers. Made of sandstone and poly-resin, the figurines are extremely detailed and a good alternative to photographs. A durable product with an infinite shelf life, with Mini Klone there, is no fear of fading of colors or deforming of shape.
Apart from being a replacement for photographs, Mini Klone is a great idea for gifting purposes. Graduation portraits, corporate gifts, pregnant mothers, superhero figures with your face on the outfit, pets, wedding couples, cake toppers are just a few fabulous ideas of what can be done using the 3D printing process. The figurines can be customized in a variety of materials, including bronze, gold, and silver for jewellery, aluminium alloys for industrial prototype parts and plastic for mobile covers & toys. Replacement parts for electronics can also be made. The technology can also be used to produce a mini version of your house, or parts of it, like the kitchen and bedroom. It can even be used for interior design projects.
Nikhil Kapur's Mini Klone is a photograph that is nothing like you've ever seen before. It is your very own personal moment, a memory in 3D that you can literally hold on to.
Being an alumnus of Mayo College, Nikhil has earned a post graduate degree in audiovisual communications. Nikhil Kapur is the grandson of master storyteller Raj Khosla, a famous Bollywood director. He has worked with well-known international ad agencies, made a short film titled `the other woman'. He has also worked with international stalwarts of cinema, including Oscar winner Emmanuel Lubezki. As a result, early in his career, Nikhil developed a passion for composition and storytelling through visuals. This translated a few years later into him moving from films to still photography.  Nikhil has shot weddings across the country and internationally, with more than 80 weddings in the last 6 years including the one for the Sangam group of Bhilwara.
Apart from weddings Nikhil also specialises in shooting Architecture and Interior design photographs for hotels, publications, and private clients. Currently, Nikhil is working on a book that documents the Architecture and lifestyle of Tea Plantations in North Bengal. Another project that Nikhil is working on is to shoot photos of the colonial schools of India.
Yesha Rughani from Hero Gayab Mode On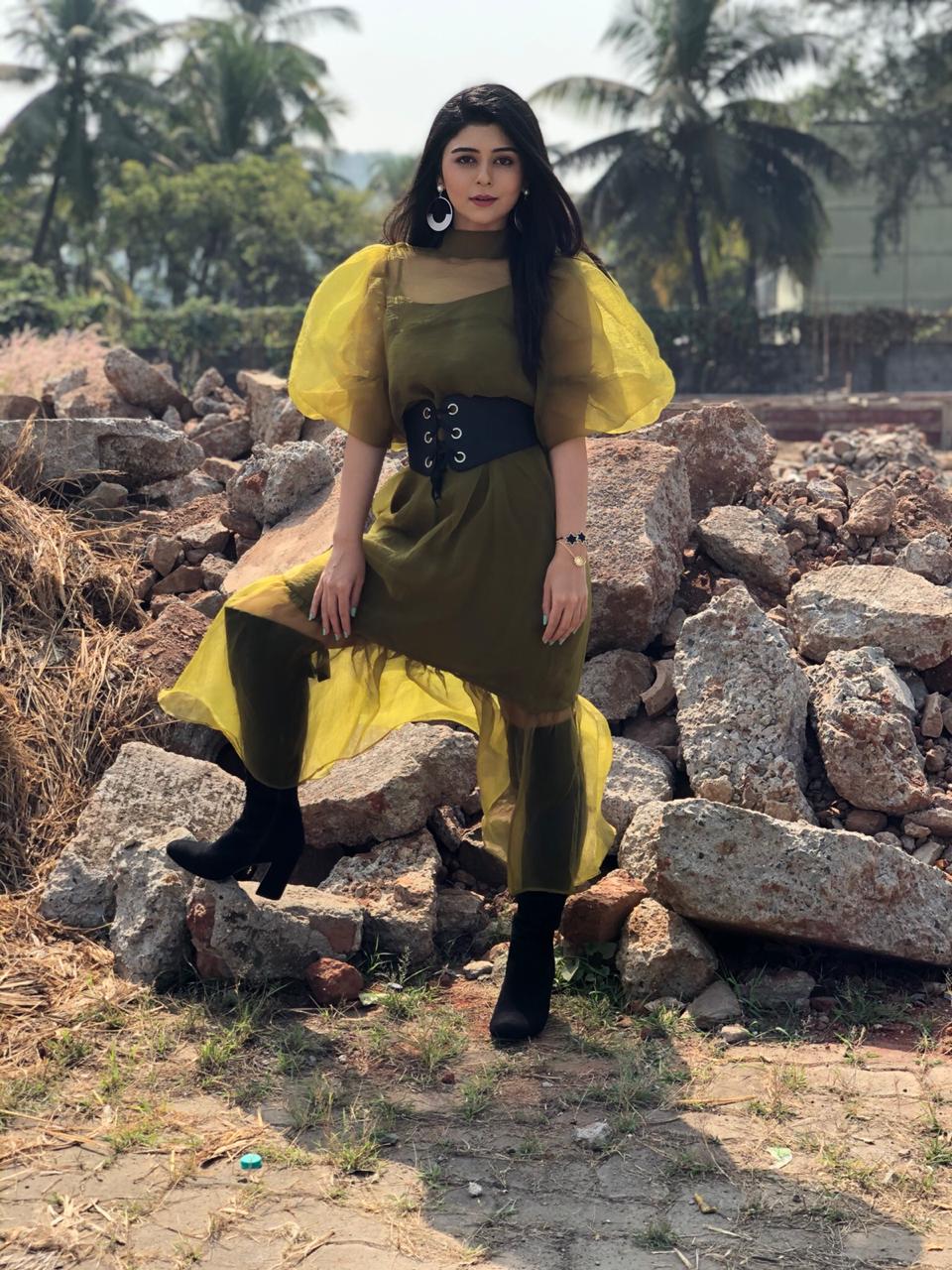 Working during a pandemic is no easy feat, but actor Yesha Rughani, who was last seen in Muskaan, says that all precautions are being taken on the sets of her brand her show Hero Gayab Mode On. Talking about it, she says, "I think new normal has become a lifestyle now. Whether I am going for work or something else, I have to follow precautions. Obviously, you are scared. But on the set, we take many precautions, medical people are there, they check us every day. The makeup and hair stylists are wearing their kits. So, I think overall it's a secure working environment. I hope everybody stays well and fit."
The actor is back on the sets after almost a year and is loving it. "We wrapped up Muskaan's shoot in December last year and this show is launching December. We have started shooting from November so I think almost a year. It just feels too good to be back and I think I have been missing being onscreen. I missed shooting and I am loving the feeling of getting on the makeup chair, the entire routine, listening to action, cut, roll each and every minute detail of shoot life. It's fabulous to be back," she says.
In fact, she's got a lot of appreciation for her look too. "I rejuvenated myself during this break. I got into this healing thing where I was on a strict detox and my skin healed, my hair, my body healed. I was in my comfort zone and used to wake up on time and follow a proper routine, even though there was a lockdown. I had ample time in the lockdown to take care of myself. I am fresh as a flower now and all set to rock again. For the new look, I am getting really good reviews because people are seeing me like this onscreen for the very first time. My first two roles were very different. So, seeing me in a totally different avatar with short hair is exciting. I have really lost weight, there is a different kind of look and feel to the role. I am getting a very good reaction and I am loving it," she says.
Meanwhile, Yesha started a balloon business too during the lockdown and plans on balancing both her acting and business venture. "Lockdown has, of course, changed our lives in many ways from being able to value things to be grateful to life, self-healing and taking care of yourself, self-discipline. I ventured into a new business. I love to be very busy so I think it wouldn't be a problem to manage both the things. I have my sister also who is taking care of this business, apart from me. I think it works for us. I also carry my laptop and everything to shoot so that if I get some time, I make some designs and send them across. I think it's going to be fun to manage both," she says.