Clear All Your Dilemma Regarding Diwali Gifting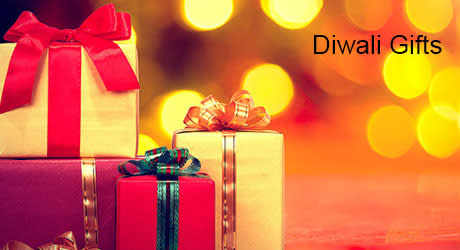 Diwali the festival of lights and colorful decorations, is the best time of the year which is much awaited to enjoy the most with friends and family and have lots of yummy sweets and most importantly, the loads of gifts that everyone's eager about. While talking about Diwali Gifts, they are the token that signifies and imbibe within them the bulk of divine wishes and blessings for our near and dear ones by reaffirming the bond of love each year. As the festival is just round the corner, so it becomes more important to select an appropriate gift for everyone, whether be it husband, wife, children, friends, relatives or for that matter the employees and the colleagues that form the part of our extended family.
Gifts have been and will always be the best way of showing our love and affection. Choosing them appropriately and sensitively is what is utmost crucial. So, you don't have to brainstorm a lot regarding this, as here are a few gifting options that will help you decide and make an easy choice while buying, to present to all your near and dear ones this Diwali.
1.Diwali gift Hamper– You can make by yourself or could go for readymade gift hamper that's  attractive and artistically crafted with a variety of things like any one or two among the sweets which are majorly favorite to all like the delicious gulab jamun, soan papdi, rasgulla or barfi ,  then chips, chocolates and juices for children ,while adding some warmth of the healthy  dry fruits for the approaching winters after Diwali, in addition to a god luck charm which could be like a  small statue of Lord Ganesha consisting within the hamper symbolizing prosperity for your loved ones can make pleasure for all .
2.Decorative Showpieces– To add charisma to the places of your dear ones, gifting them a long lasting memory and the token of your love, a decorative showpiece would be an ideal choice. The market is full of assorted sculptures made of either wood, metals like borosil, ceramics, bone china etc, or beautifully crafted idols of Laxmi Ganesh in brass mandir or otherwise a beautiful lampshade, or some paintings, wall clocks, splendid photo frames, wall hangings like wind chimes could be an absolute gifting choice.
3.Traditional Silver Gifts– If you wish to go according to a traditional way of gifting this Diwali, then Silver gift items in the most trendy designs infused in the crockery item like a tray, tea-set, pudding set or something like that, or small silver showpieces and Lakshmi – Ganesh Silver coins and small idols could be the best to present to close ones.
4.Crockery Items and Appliances– Gifting a chinaware or either glassware dinner set, tea set Coffee mugs, pudding set, or a beautiful pooja thali could be really useful gifting option that's everyone feels excited about. Otherwise depending on your budget and pocket you can also choose to gift gadgets and appliances like a toaster, iron, hair dryer, food processor, etc household items that one uses in routine life.
5.Other popular Gifts– As the festival of Lights is related to the rich traditional aspect then certain gifting options can be beautifully decorated diyas, scented candles, jelly candles, some fire crackers, sweets, dry fruits, eateries like evening snacks, apparels, books, diaries, stationery essentials that which have been immensely  popular among the Diwali presents.
To glitter the festive occasion for your spouse, ravishing, and elegant Gold gifts, diamond gifts like an intricately designed pendant, necklace, bracelets, chains or rings can be best to present to the love of your life  by bejeweling the moments of Diwali festival.
All these gifting ideas would be a lot of help to make quick choices. Also,do not forget to send gifts to your loved ones those of who are there abroad, as distances can't part away any relationship. Make sure to send them beautiful gifts by the easy online delivery services and share the warmth of the festive ensuring them that you really do love and care for them as well.
Yesha Rughani from Hero Gayab Mode On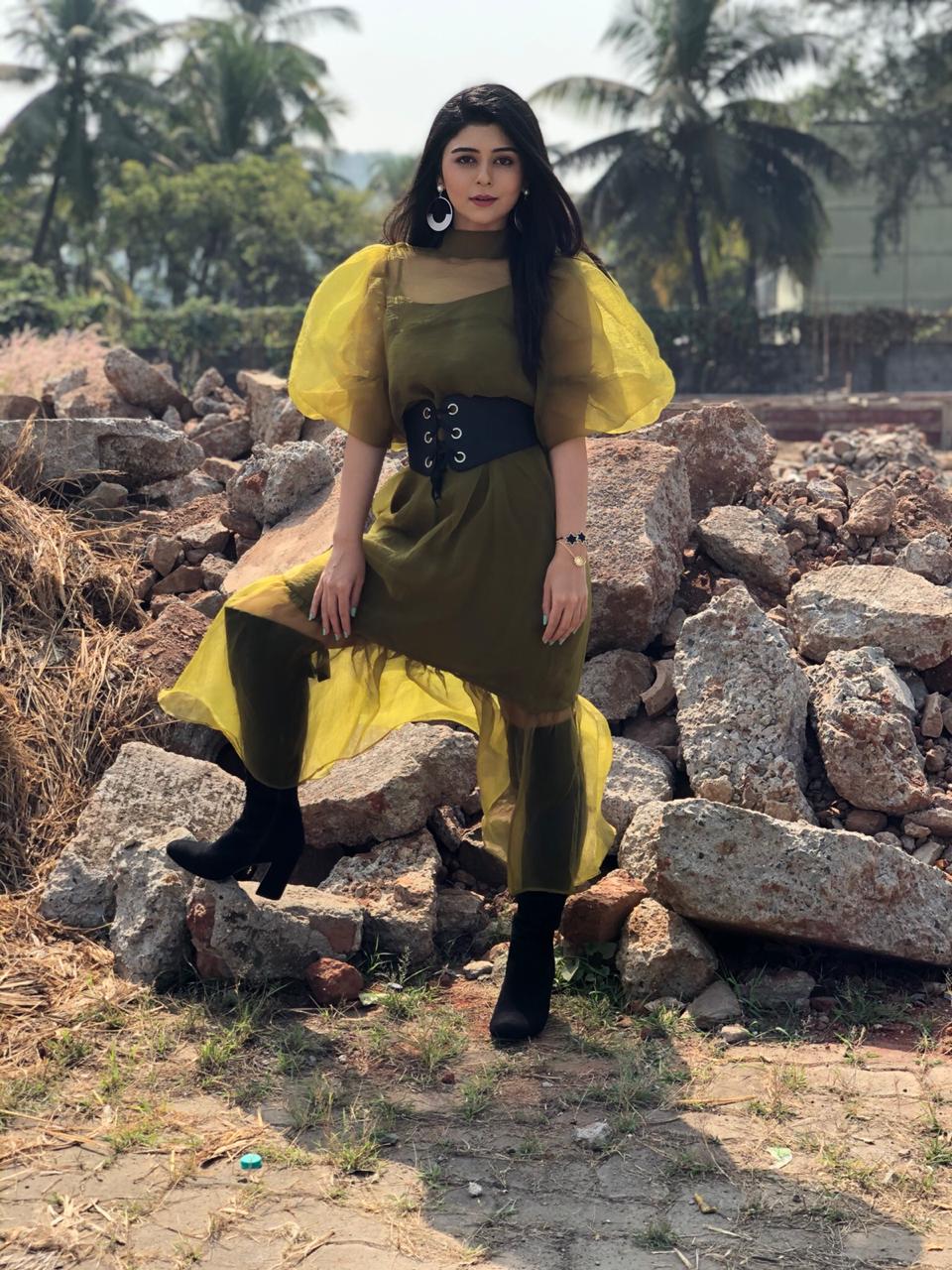 Working during a pandemic is no easy feat, but actor Yesha Rughani, who was last seen in Muskaan, says that all precautions are being taken on the sets of her brand her show Hero Gayab Mode On. Talking about it, she says, "I think new normal has become a lifestyle now. Whether I am going for work or something else, I have to follow precautions. Obviously, you are scared. But on the set, we take many precautions, medical people are there, they check us every day. The makeup and hair stylists are wearing their kits. So, I think overall it's a secure working environment. I hope everybody stays well and fit."
The actor is back on the sets after almost a year and is loving it. "We wrapped up Muskaan's shoot in December last year and this show is launching December. We have started shooting from November so I think almost a year. It just feels too good to be back and I think I have been missing being onscreen. I missed shooting and I am loving the feeling of getting on the makeup chair, the entire routine, listening to action, cut, roll each and every minute detail of shoot life. It's fabulous to be back," she says.
In fact, she's got a lot of appreciation for her look too. "I rejuvenated myself during this break. I got into this healing thing where I was on a strict detox and my skin healed, my hair, my body healed. I was in my comfort zone and used to wake up on time and follow a proper routine, even though there was a lockdown. I had ample time in the lockdown to take care of myself. I am fresh as a flower now and all set to rock again. For the new look, I am getting really good reviews because people are seeing me like this onscreen for the very first time. My first two roles were very different. So, seeing me in a totally different avatar with short hair is exciting. I have really lost weight, there is a different kind of look and feel to the role. I am getting a very good reaction and I am loving it," she says.
Meanwhile, Yesha started a balloon business too during the lockdown and plans on balancing both her acting and business venture. "Lockdown has, of course, changed our lives in many ways from being able to value things to be grateful to life, self-healing and taking care of yourself, self-discipline. I ventured into a new business. I love to be very busy so I think it wouldn't be a problem to manage both the things. I have my sister also who is taking care of this business, apart from me. I think it works for us. I also carry my laptop and everything to shoot so that if I get some time, I make some designs and send them across. I think it's going to be fun to manage both," she says.