CHULL- A quirky resto-bar that intends to cast away social stigmas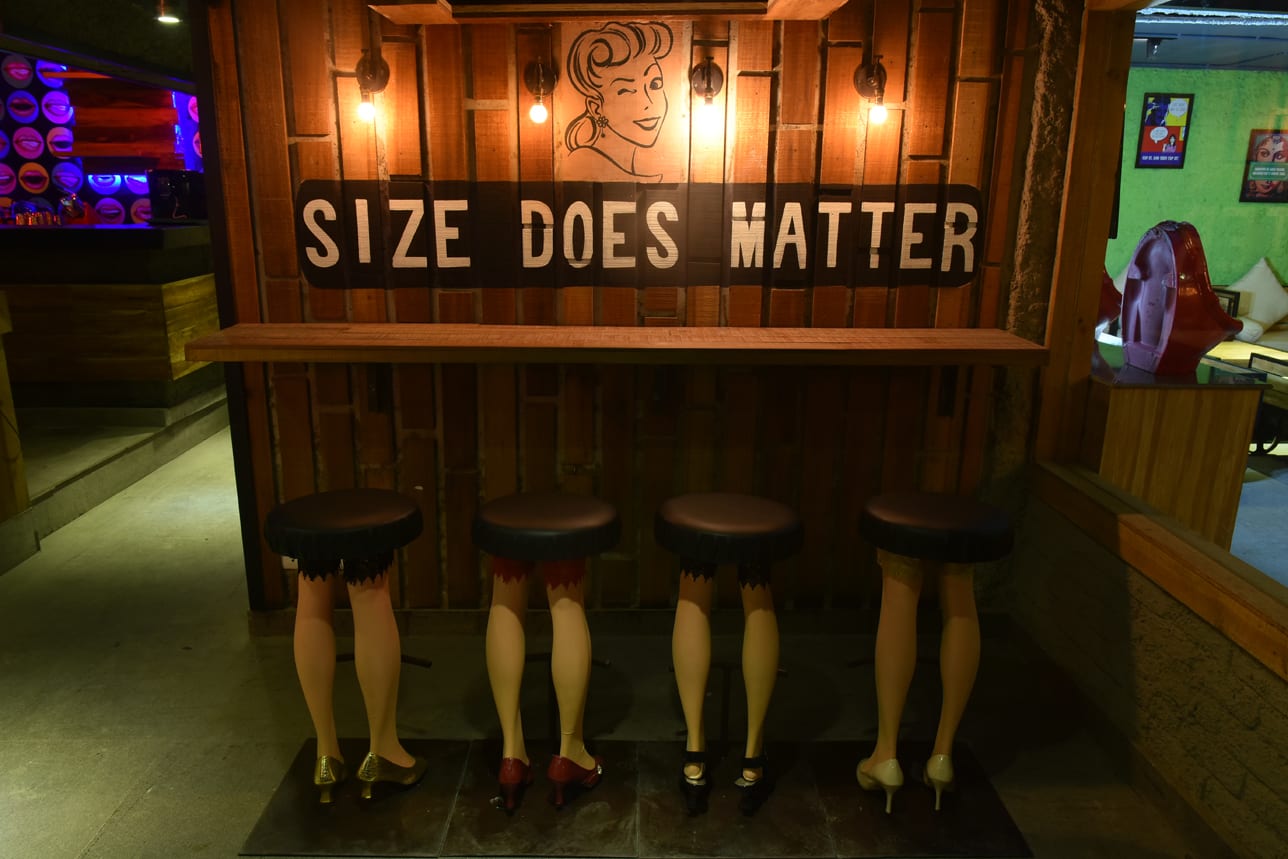 The quirky resto-bar "CHULL" was launched in Gurgaon on 19th October with a theme based party. "CHULL" is daring to be bold and unusual so chose a quirky theme "Majama Pajama". By this theme, every person in the party had to dress up in their favorite PJs.
A unique avant-garde bar, CHULL aspires to create a destination where today's youth can engage in conversation comfortably, sans judgmental looks and stares. Space has been designed with an eccentric flair,
complete with neon signs, luscious lip shaped couches and handcuffs dangling from the ceiling. With plenty of 'read-between-the-lines' and double meaning messaging, the purpose of this out-of-the-box concept is to dismiss the impediment associated with talking about social taboos in the open.
CHULL is a trendsetter in the current crop of restaurants mushrooming in Delhi/NCR, introducing a bold shake-up concept away from the sector's brewery infestation. There are many hangout destinations in Delhi/NCR, but it is the owner, Shubham Gupta's 'CHULL' which creates a social hang out spot that not only offers great food and ambiance, but also an opportunity for people to indulge in open discussions and debates around concepts considered taboo by the society. An idea that sprang from a casual conversation at a neighborhood pub has taken shape to potentially become extremely relevant in today's time.
"CHULL does not intend to induce vulgarity into the culture, instead it wishes to inculcate the importance of safe sex amongst the youth through its quirky interiors, events, and communication. Today's youth is educated, aware and modern in their outlook, which makes them extremely open to having a conversation on any topic that is still otherwise considered a taboo in society. With CHULL, we want to create that comfort zone, space where one can freely converse over some great food and drinks. Undoubtedly, it's a bold step, but at the same time we felt that we, as a society needed to create such a space." says Shubham Gupta, Owner/Managing Director, CHULL.
A Fizzy surprise in Bangalore's Orion Mall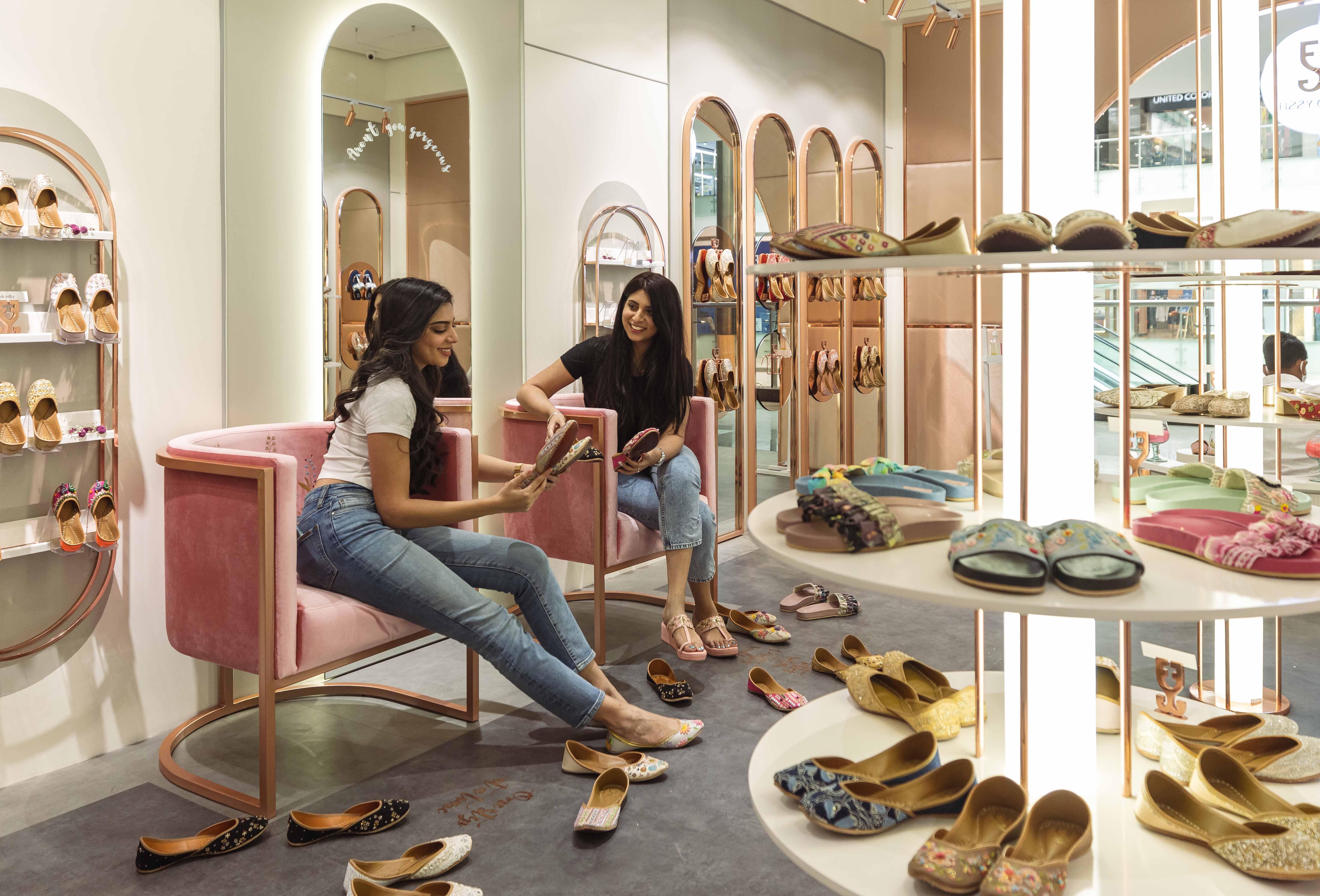 Online footwear favourite, Fizzy Goblet launches its third retail store in Bangalore's Orion Brigade Gateway Mall after its first two in as many as two years in Mumbai and Delhi.
Says Laksheeta Govil, the founder, "We have done a lot of pop-up stores in Bangalore to a great response. I have personally always enjoyed my time here- everything from the city's vibe to its weather is a dream. Opening our store here was a long-held plan and it's exciting to finally be opening our doors."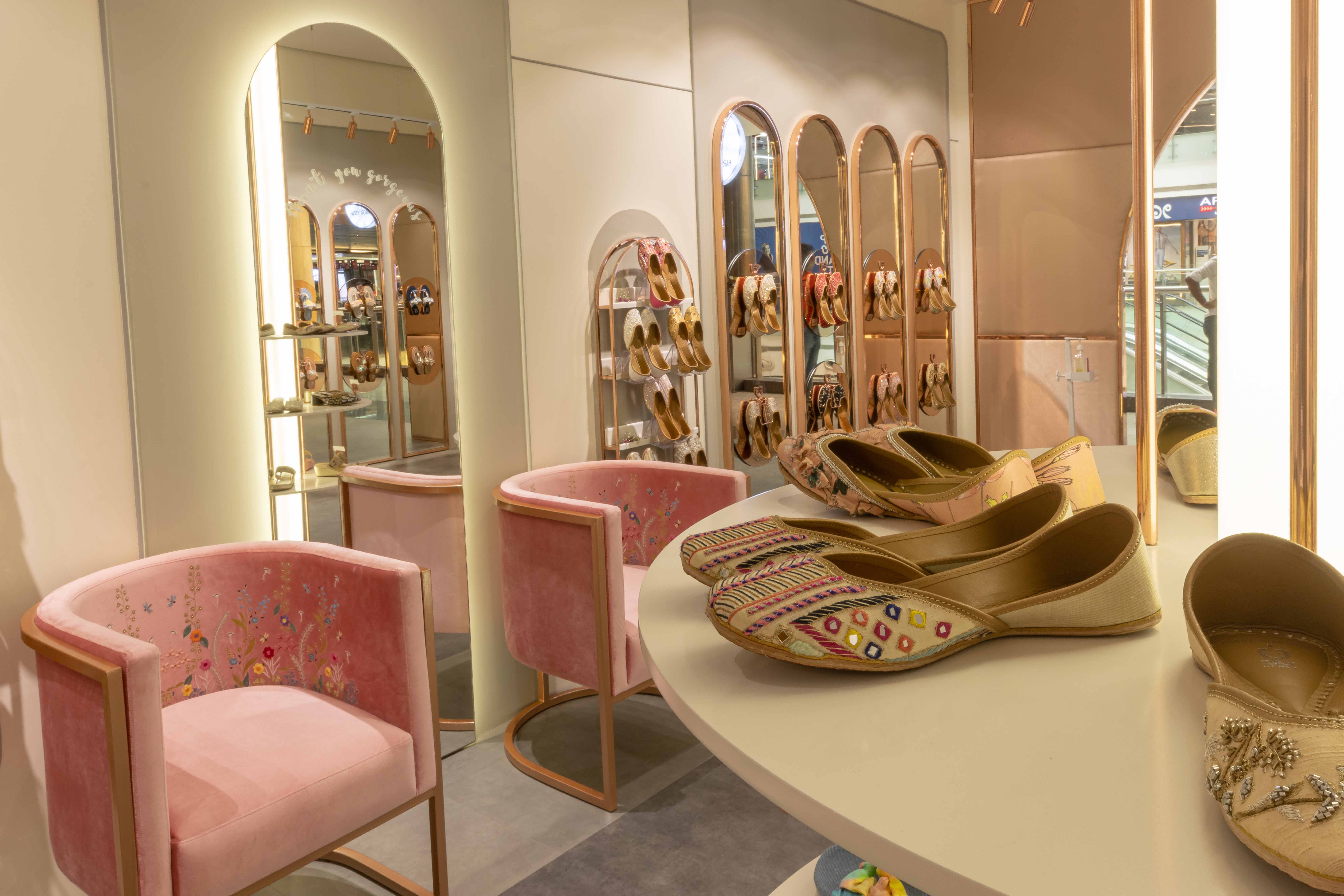 The store was designed by Office of Cognitive Design, a Bangalore based design firm whose brief was to celebrate India's artisans and Fizzy Goblet's artisan community. The brand's signature Rose Gold elements and facade are paired with an artisan corner.
A first for Fizzy Goblet, the artisan corner spotlights the master craftspeople who embroider and build these one-of-a-kind pieces. A master karigar will embroider pieces live allowing shoppers a chance to customize their pieces while observing one part of the 60 hour process that goes into making each shoe by hand.
The first 500 in-store shoppers get a special Fizzy Goblet treat! Anyone walking into the store will get a free mask and a pair of sliders free with their purchase.
Head over to the Orion Mall in Bangalore from the 15th of December to choose from Fizzy Goblet range of classic and contemporary juttis, Fizzy heels, Fizzy Kolhas, potlis and the closest envy worth collabs with Rahul Mishra, Payal Singhal, Tribe By Amrapali.