Choose The Trendiest Wedding Invitation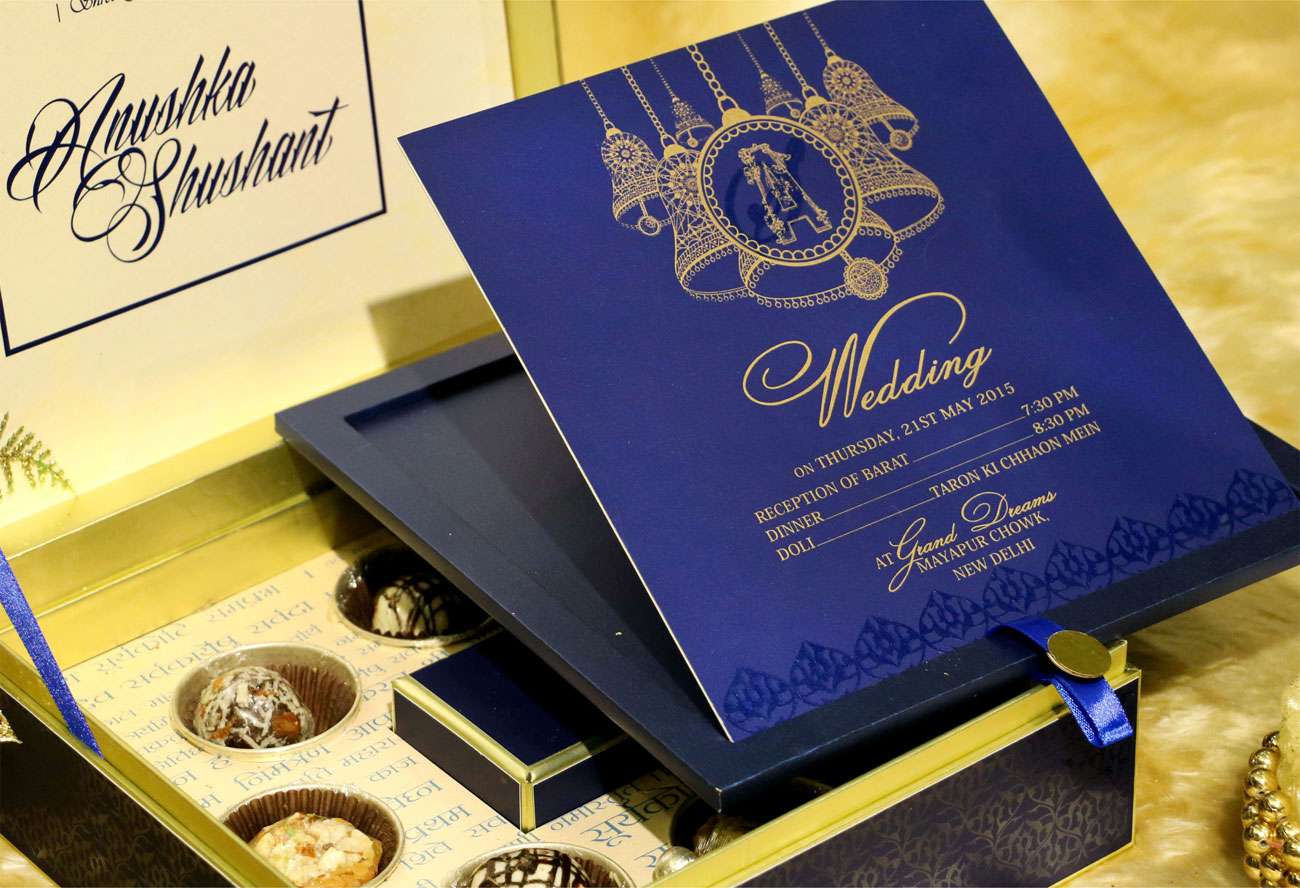 Wedding season is well underway, and if you're planning on ordering your wedding invitations, it may be the right time to start thinking about them. Wedding invitation creates an impression about the tone and theme of your wedding event – a lavish or a simple one.
The invitations cards of your upcoming wedding – should be a class apart to leave a lasting impression. They must be detailed, unique and different from the others to leave an impression. Every detail must speak about the couple's story and every color emulate love and joy. The design should be an infusion of various cultures and traditions. If you want a lavish event, you can add a personalized gift or a goodies hamper delivered along with the card. A reflection of the best taste and style. Here are a few ideas for the creative and designer trends that you can incorporate in your wedding card to make your day special and unique.
1. Caricature style invites
Though you are grown up and a mature stepping into wedlock but the love for cartoons still remains. Avail some artistic services, with caricature style wedding invites. Give your invites an interesting caricature touch that would surely put a smile on your guest's faces and a feel that they will never forget.
2.Passport style invitations
Destination weddings are beautiful and unique, so if you are planning for a destination wedding then the invites too should match the theme of your wedding. Passport style invitation cards are the best.Passport Invitations are such a fun and unique way of inviting guest's to your wedding.
3.Pagdi Box Invite
If you are from the groom's side this Pagdi shaped box is awesome and best idea to give invites along with sweets or chocolates. This Pagdi shaped box is something which is most unique and your guests are sure to save it long after your wedding.
4. Scroll wedding invitation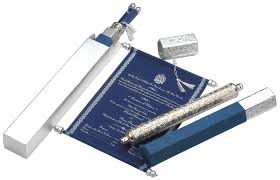 To add the princely aura to your modern wedding, the traditional roll-open invitation card is something to add a royal and unique touch. This type of invitation creates a majestic time of kings and queens. Pick this wedding card to make your wedding a lifetime memory.
5. Moving compass wedding Invite
Absolutely unique and special in own kind of wedding invite is a movable wedding wheel invite, which features all the important details in this utmost creative and special way. Moving compass wedding invitation is a miniature version of all the important details that can be incorporated. Let your guest's spin the wheel for important information of your special day.
6.Matchbox Invitation
Really cute and meaningful way to give your guests a wedding invitation can be in a simple matchbox style. Pairing this with an aromatic candle would really make an impact. Select any color of your choice and personalize with 2 lines of text, each line up to 20 characters, with any of the font or design on it.
7. Exploding box wedding Invite
This innovative invitation box gives important details when opened. This unique and modern wedding Invitations can be customized with lace fabrics, brooches etc. to give a luxury style of elegance.
Know what you want and have an open mind. These above-mentioned tips will help you choose from absolutely designer and unique invites. Keep in mind that you want a wedding that will be remembered for its elegance and style.
Glimpses of Ravishing Wedding Awards 2017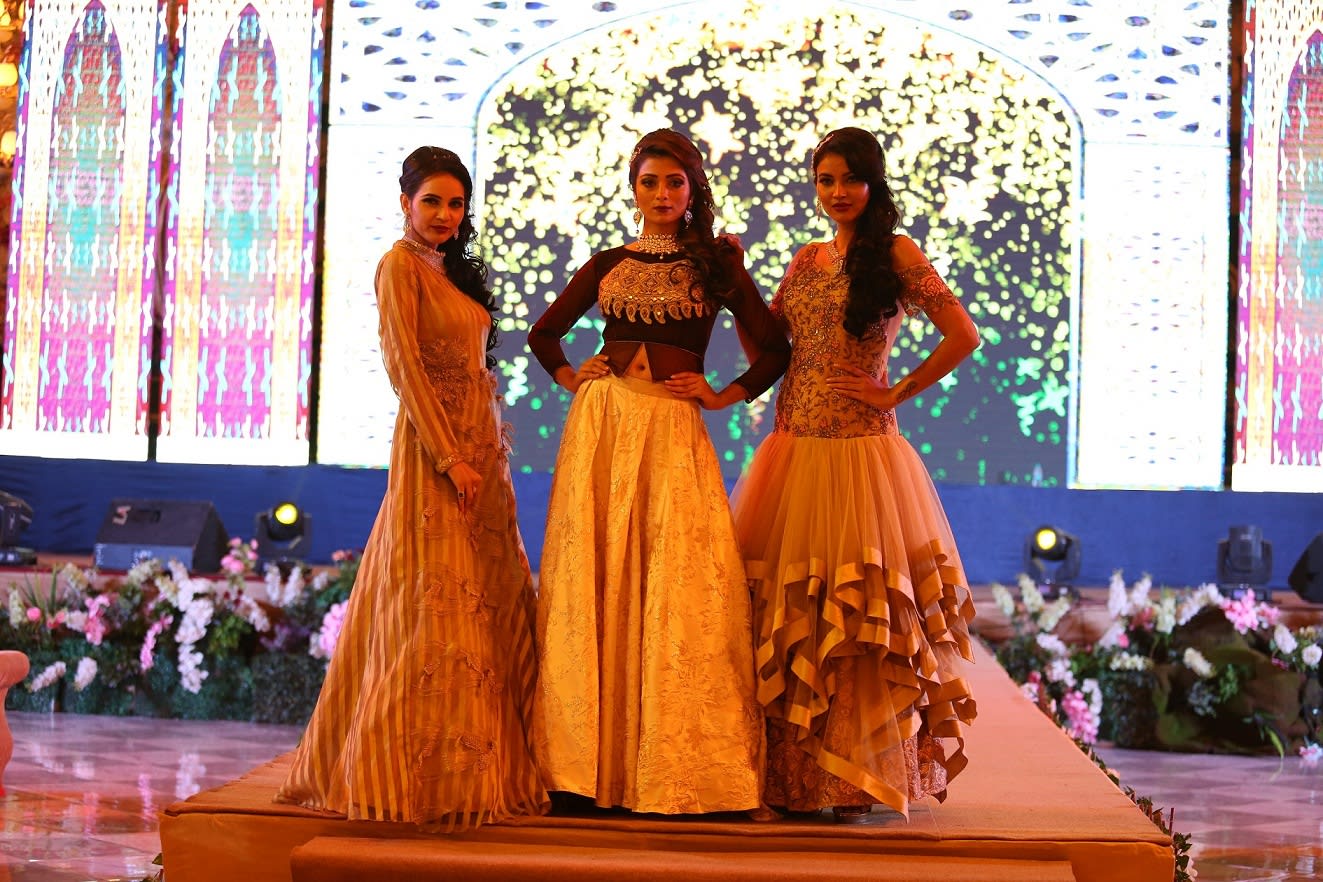 Delhi witnessed an evening as gorgeous as the celebrities and audience that graced it. The Ravishing Wedding Awards gala celebrated the achievement and eminence of the Indian wedding industry which was in full attendance at Orana Hotels & Resorts, Delhi.
Bollywood actress, the evergreen UrmilaMatondkar came on a vintage car and added glamor to the stage and the show by felicitating the winners of awards in various categories like wedding planning, catering, décor, bridal wear& groom wear designing, hair and makeup, jewelry and much more.
The event was hosted by RK Nanda and Shweta Nanda of Magic Media World and was managed by Sunny Sabharwal of Pulse Events. Anuj Bery of Murano gave support by being an associate for the show. Amit Gupta of Orana Hotels & Resorts was gracious enough to be the hospitality partner and Konica Arora dolled up the models by being the hair and makeup partner. The rock solid support of many names of the wedding fraternity was evident –Dharmendra Singh of The Wedding Frames, Rahul Makkar of Purpleberry, Suneet Jain of Armour Invites, SaurabhKatyal of Imagine Ice, Vivacity Entertainment and more.
The showstopper for the evening was literally, the stunning, Malaika Arora who, not only felicitated the winners but also walked the ramp for designer AsmaGulzar who showcased her indo-western collection title 'The Augustan Aristocracy'. Malaika dazzled in jewelry from Tirupati Jewels by Varun Mittal and took the stage with élan.
Both the actresses praised the talent and the hard work of the wedding fraternity and applauded the platform that The Ravishing Wedding Awards provided to them. Awards were given in 50 categories and won by many talented individuals like Rikant Pitti, , SumitKohli, Suneeti Soni, Manali Tanwar, AnjuLamba, KritiDS, PralayDatta, Manmeet Kaur, Shefali Agarwal, Gaurav Chauhan, RatikaVaish, YashikaSehgal, Neeti Ahuja, DushyantKathuria, TaaraMalhota, Neha Munjal, Ankita Roy and others.