'AM.IT' teamed up with 'CHARLES & KEITH' for LAKME FASHION WEEK 2017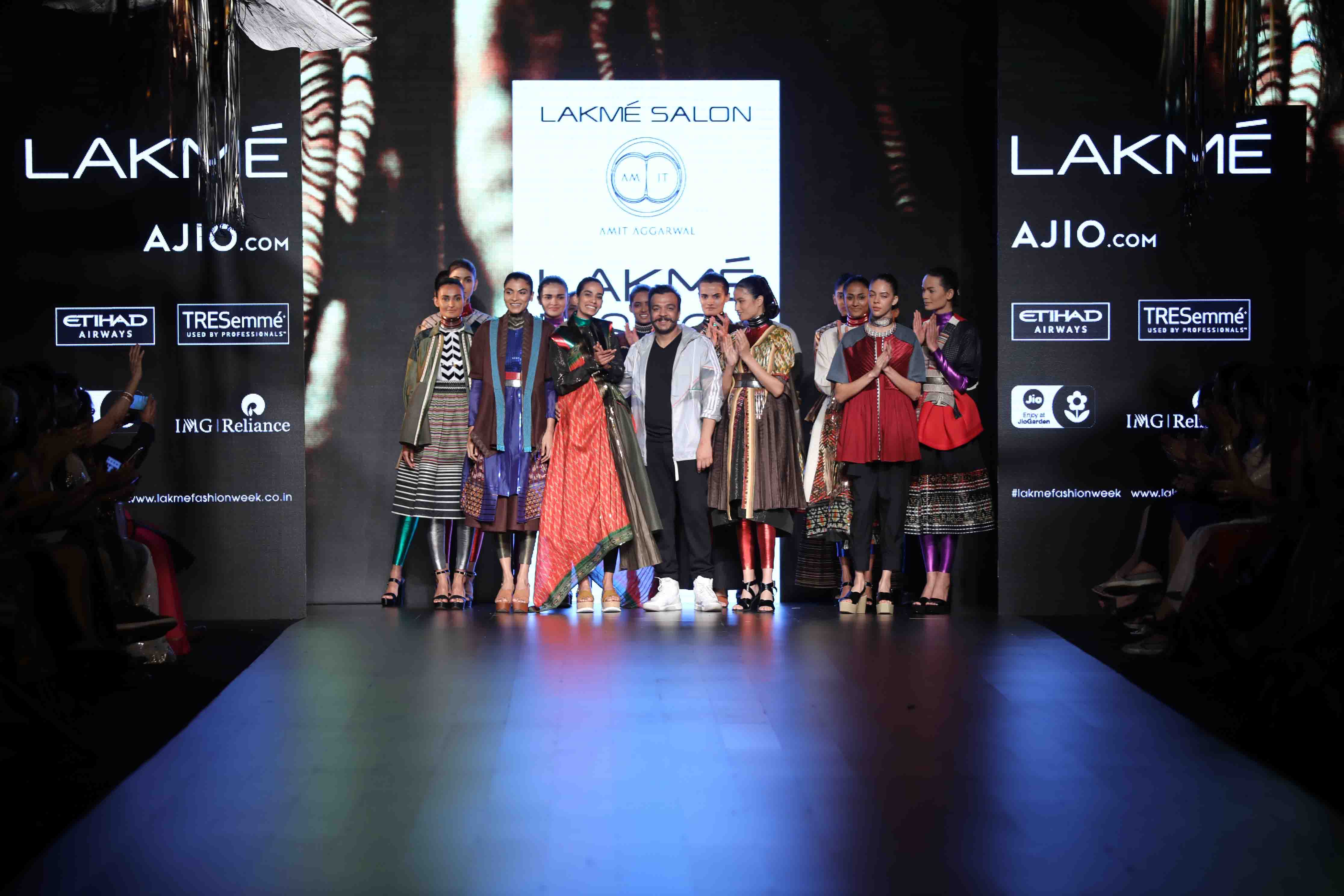 Lakme Fashion Week Summer/Resort 2017
Mumbai Jio Gardens is witnessing the biggest fashion festival, Lakme Fashion Week Summer/Resort 2017. The first day of this glossy fashion event, debutant Amit Aggarwal's prêt line AM.IT  presented 'seamless' collection on the ramp and complimenting his designs, CHARLES & KEITH, a footwear brand was seen in models feet.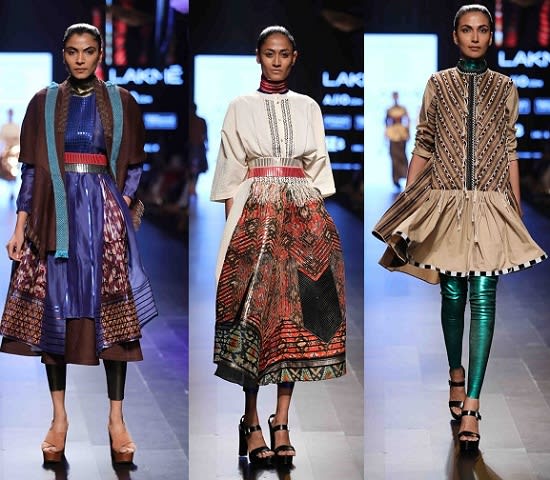 Intense drum beats from resonated the flavors of Kerela, Tamil Nadu and Gujarat to set the mood as the first look of 'seamless' began to emerge on the ramp. An interesting medley of varied patterns took edgy forms. Amit reshaped tradition with broken pieces of patola sarees seamlessly woven into his signature style of sculpted forms. The metallic accents on wine, rust, teal, olive, khaki, mustard and ink blue lent sharpness to Chanderi and silk.
Glitter bodysuits shone through the dresses under the runway lights. Boxy silhouettes with the quintessential geometric pattern of patola were clinched with wide metallic waistbands. AM.IT used metal procured from industrial by-products braided with leather for the chokers too. Solid Charles & Keith block heels from their current collection went with his styles seamlessly! Taking a cue from AM.IT's upcycled philosophy, Lakme Salon created dramatic industrial plaits by intelligently using the waste material.
Amit expressed his design ethics through AM.IT by using waste materials, infrequent to fashion, like negatives of bindi sheets, sipping straws, nipped stockings, poly bags, Gamchas, sequin waste with khadi and block printed fabrics in the past.
Rasika Dugal spotted wearing Vedika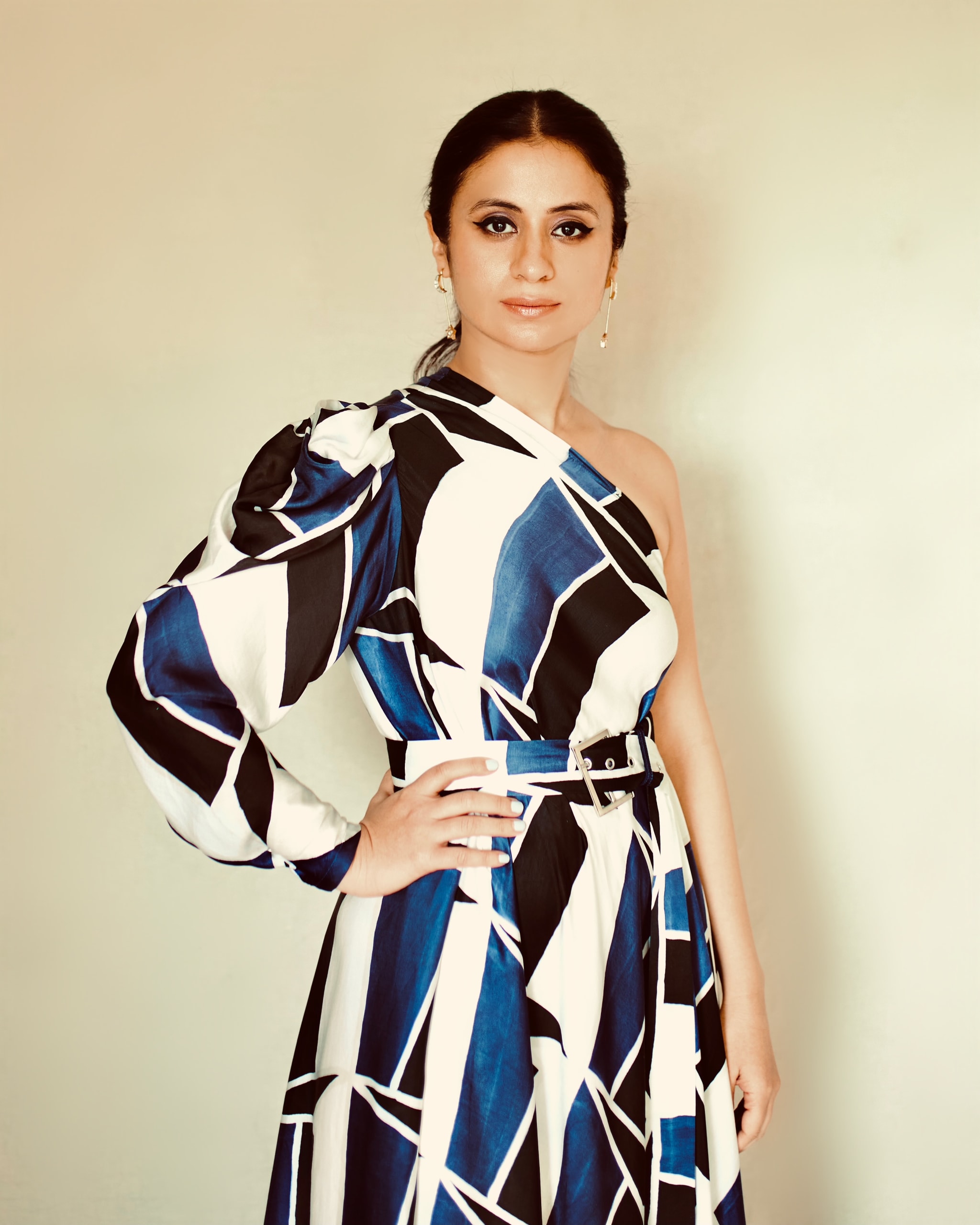 Rasika Dugal spotted wearing Vedika M's Hand brush painted one shoulder draped dress in deep blue, black & white with a belt for promotions.