Chai with Ahmad love for Bollywood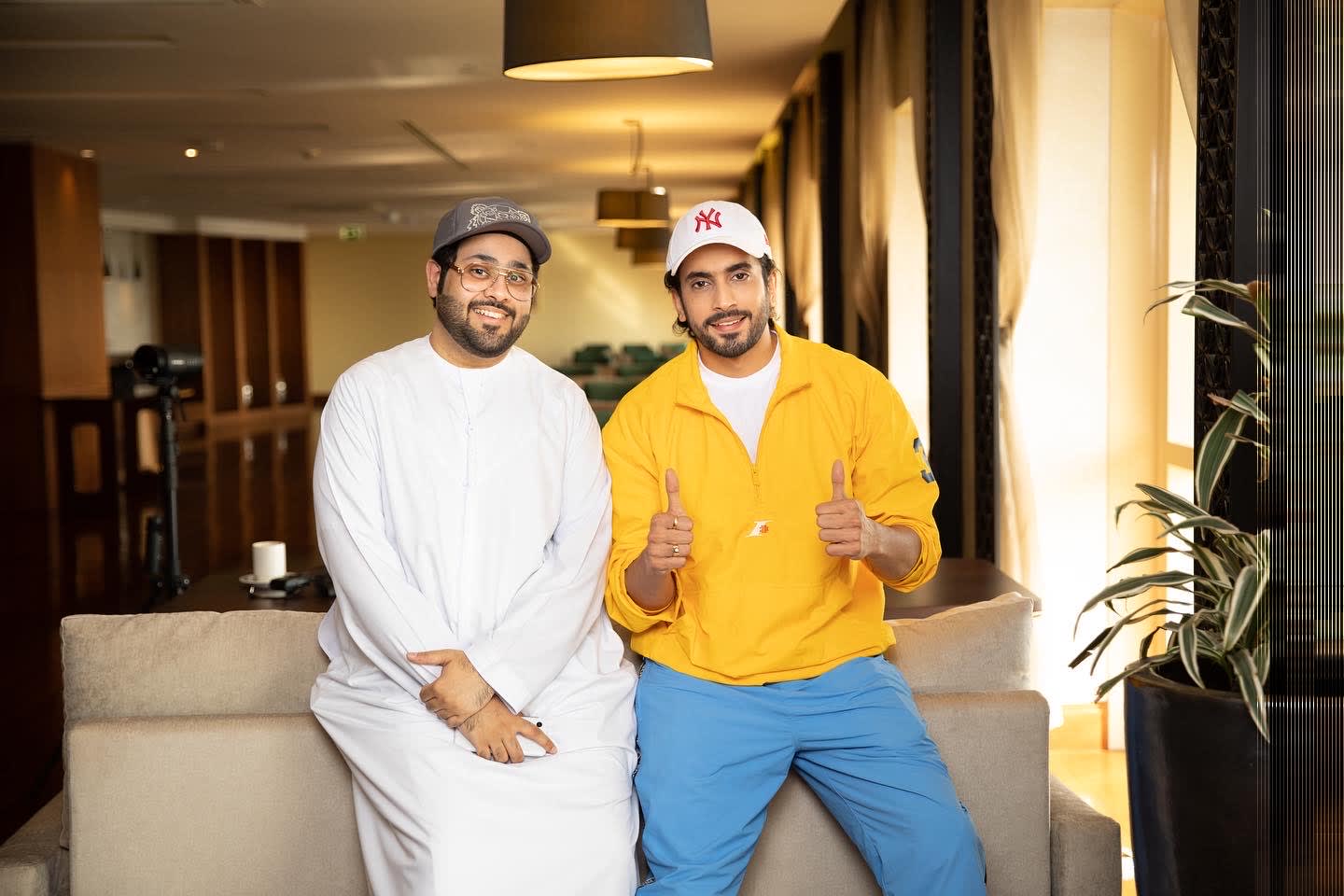 Q) Tell us about your background and your journey so far?
A) My name is Ahmad Al Marzooqi. I am the first Arab celebrity vlogger to promote Bollywood in the Middle East. This vlogging is my hobby. My journey so far hasn't been easy, it was very challenging. Honestly speaking, I was being bullied every day from the age of seven till I was eighteen. I was an introvert and shy person, I couldn't go outside to buy anything for myself, that's how challenging my life was. I was protected by my family, especially by my mom. I had no friends because I had difficulty in speaking some words, I don't know what kind of disease it was, but now everything has changed and I have become a completely different person.

Q) How did you get into this profession?
A) Well, I always wanted to know about Bollywood. In fact, people always came to me if they had any question about Bollywood or TV. I was literally always searching about Bollywood on the internet, so I knew that I can educate people by my knowledge on Bollywood, and that's how I got into this profession.

Q) How did you come up with the concept of "Chai with Ahmad"?
A) 'Chai with Ahmad' is inspired by 'Koffee with Karan'. Everyone loves the show, especially here in the Middle East because it is so fun to watch. So, in the Middle East in Dubai we love chai, we have at least one cup in a day, so whenever you are having chai with friends it means you are having a positive conversation. And that's how my concept of having 'Chai with Ahmad' started, a chat show with celebrities which is full of freshness, positivity and no negative comments or negative talk.

Q) You have interacted with a wide variety of celebrities from Himansh Kohli to Tiger Shroff. What was the biggest takeaway from those interactions?
A) Yes, I have interacted with a lot of celebrities from Bollywood and Hollywood. My biggest takeaway from each of them is their attitude and their personality. For e.g. Himansh Kohli had recently broken off with his girlfriend, but he didn't show that he went through a breakup, that is something that I learnt from him. He is a very fun-loving guy otherwise. Tiger Shroff was a true gentleman. Jacqueline Fernandez, she is a very big actress, and she was very energetic and I loved her energy. So I adopted their good qualities, and I think that's why I am a very positive person.

Q) You are recognized as a universal brother by everyone in India? How does that make you feel?
A) I had no idea that I would become a big personality when I started my journey. I always felt that I will be a random person who will one day surrender his passion, but being recognizable in India, Brazil, Africa, some part of the US, it gives me immense joy. I always had a mission that I want to educate people about Bollywood, because language is a barrier in Arab people, they don't understand Hindi, so I am the person who connects them and then translates it. It took me months to get the kind of appreciation I have received from celebrities, PRs, producers and directors, it's overwhelming.
I really want to thank each and everyone who has been a part of my journey, who agreed to give me an interview, the PR agencies without whom I wouldn't have reached here. It's all about the collaboration between PR agencies, celebrities and people, they have all collaborated with me that's why I am being recognizable.

Q) Have you been to India? What is your connection with India?
A) I have always wanted to visit India, and I can say that India is my second home after Dubai. I don't know what connection I have but people say 'pichle janam' (rebirth) , so I think in my 'pichle janam' my nationality was Indian. I have no idea what connects me to Bollywood and India, but the people there are so kind and down to earth and they are very welcoming.

Q) What is your career goal?
A) My career goal is to educate Arab people worldwide about Bollywood, and now Hollywood too, as I have started doing that too. When I do Hollywood, I always ask those celebrities about Bollywood as well, like what they think of Bollywood and if they want to act in Bollywood movies. So my aim is to make Bollywood visible all over the world and I hope this happens.

Q) What got you so interested in Bollywood?
A) When I was six, my mom woke me up at 8 p.m. and it was usually my bed time, but it was a weekend and she said we are going for a movie. I didn't know what she meant, but once we reached I saw a giant screen and the movie was 'Khalnayak'. That was the first movie I saw, and I have been attached to it since then. I was very fond of Hindi cinema so now I can watch them without subtitles and I can easily tell people what is happening in the scene.


Q) Which are the five celebrities you love the most and why?
A) Choosing five celebrities is very difficult, but I can name five who brought a change on my show and my career. The first one is Anil Charanjeett, he has been a part of movies like 'Golmaal' and 'Simmba'. He was the first person I interviewed on my Instagram live. Himansh Kohli was the first celebrity I interviewed physically. Jacqueline Fernandez because she is an A-lister star who came on my show. Ian Somerhalder, he is a Hollywood celebrity and has been a part of 'The Vampire Diaries'. He was the most well-known Hollywood celebrity because the amount of interaction which I had on my Instagram was incredible. Shivin Narang and Tejasswi Prakash, these two gave very high engagement on my profile and it really gave me the peak. Then, Shraddha Kapoor and Tiger Shroff, my profile has increased a lot since I interviewed them live.

Q) Which celebrity did you enjoy interviewing the most, and who was a little difficult to handle?
A) Well, I don't want to pick a favourite, because everyone is different. I don't have a favourite, but those top five people are the people who really brought my Instagram page into limelight. I could say I was a little nervous while interviewing Mr. Kanwaljit Singh, he is a legendary actor as he has been in the industry for a long time. Honestly, it was fun talking to him.
Somy Ali says her favourite Bollywood actors who're excellent dancer are Madhuri Dixit Nene and Shah Rukh Khan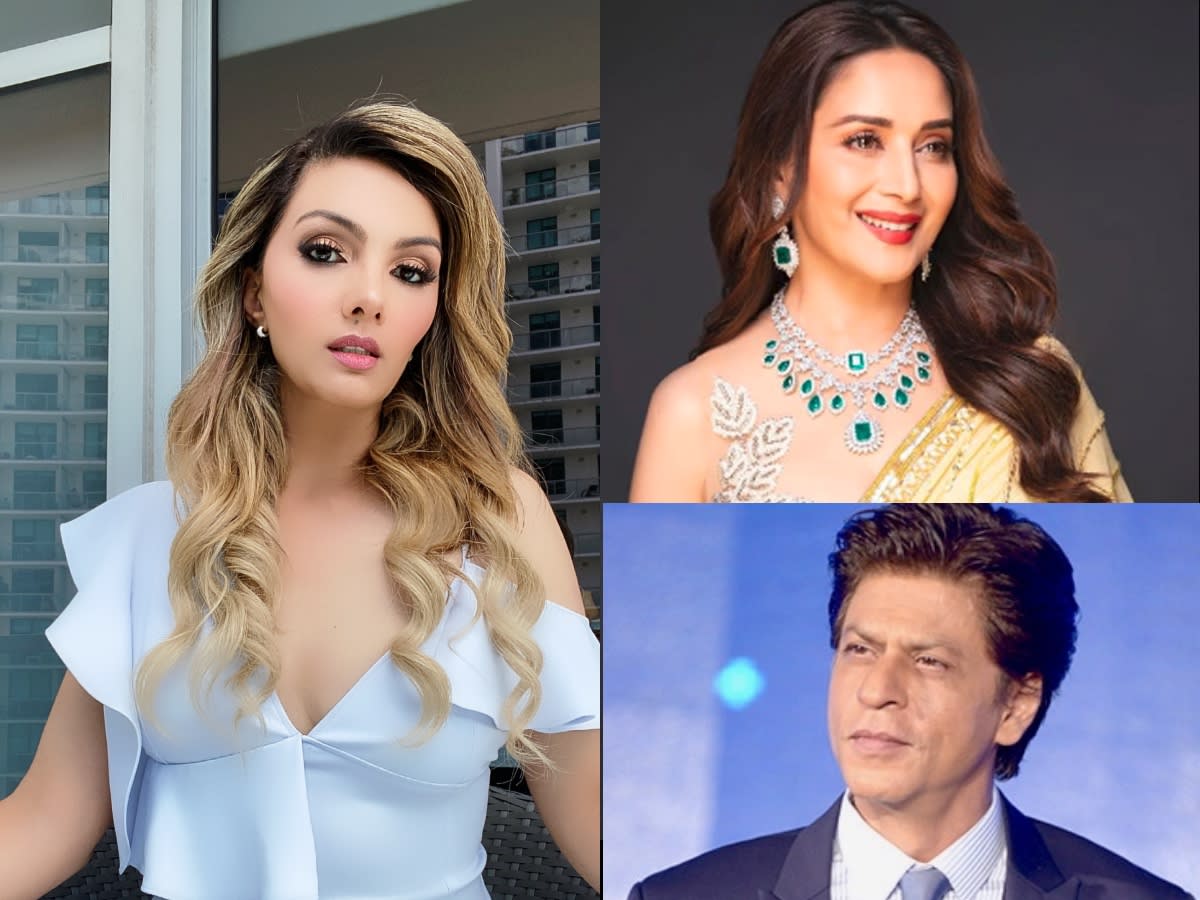 On World Dance Day today, actor-turned-humanitarian Somy Ali recalls her tryst with the art form during her stint in Bollywood. While she confesses to not being a good dancer, her favourities in the industry are Madhuri Dixit Nene and Shah Rukh Khan. According to Ali, they are among the best dancers in the Hindi film industry.


"Madhuri Dixit is the best. No one can come close to how perfect of a dancer she is. I can just continue to watch her perform for hours. And those expressions and smiles are to die for. Shah Rukh is pretty fantastic as well. I would say these two are my favourite dancers in Bollywood," she says. Talking about her Bollywood days, Ali recalls how she would avoid doing it onscreen as she is not a good dancer.  "I have received no professional training in dance and would almost never show up at any of my rehearsals. I have two left feet. It's quite evident if you watch any of my songs. But I have to say that only one person could and did manage to make me dance and that was Saroj [Khan] ji. It was an honour to work with her," adds Ali, who now runs an NGO No More Tears, a 'nonprofit with a mission to assist and empower survivors of human trafficking and domestic violence.  

Well, there is one wish that Ali hopes would fulfil someday. "The one person I would like to dance with is Madhuri because she is patient and nice enough to teach me a few steps. You never know her magic can make me a decent dancer," she ends.