Buzzsouk Review: Why Biopic Films were commercially hit in 2016?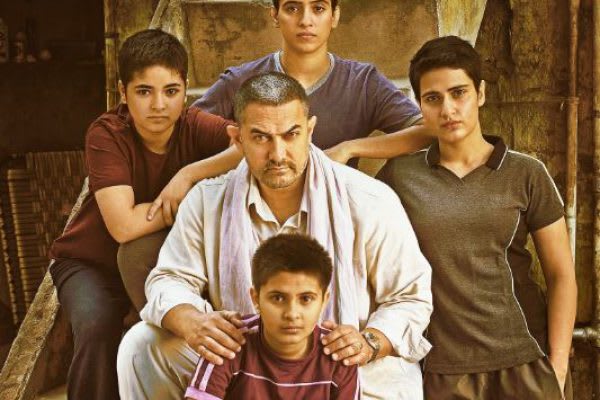 Bollywood is not new in biopic films, but after the success of Bhaag Milkha Bhaag and Marry-Kom the biopic, films has set the new trend of Bollywood. Rather being going for fiction drama filmmakers are now moving towards the real life incidents and 2016 is the best example of it. Starting from Airlift and ending with Dangal, 2016 was full of biopic films which are well applauded by the audiences and had a huge success in the year.
Airlift
Starting from Akshay Kumar starter Airlift which was released on 22nd January 2016, had a huge hit on box office. Based on a true story on Iraq and Kuwait conflict that holds a Guinness World book record for the biggest ever human eviction in the world, the film crossed over 200 crores in worldwide. The film was commercially hit and reaches in 100 crore club.
Neerja
One side where cricketers and biggest personalities are the favorable choices in biopic films, this year heroes of real life and normal people were also in the list of biopic films. Sonam Kapoor starter Neerja which was released on 19 February 2016 was highly appreciated by the audiences. The movie revolves around the real life incident of Neerja Bhanot who was the head flight attendant of Pan AM flight 73.She saves the life of passengers on the flight who got hijacked and gave her own life saving the 3 children. It was also in the 100 crore club and become the second most successfully commercially hit film of 2016 after Airlift.
Sarabjit
Randeep Hooda, Aishwarya Rai and Richa Chaddha starter film Sarbjit which was released on 19 May 2016 is one of the best films among all the biopic. Based on the Punjab's  farmer Sarabjit who unknowingly crosses the border was convicted by the Indian spy by Pakistan Govt. The story revolves around the Sarbjit sister, who is struggling for her brother to get back to India and the painful life of Sarabjit. The movie was not commercially hit but it touched the heart of audiences and mark itself in the list of the best biopic. The film is now also being nominated for Oscars.
Rustom
Again Akshay Kumar and Ileana D'cruz starter Rustom which was released on 12th August 2016 was also a huge hit. The film is inspired by the famous 1959 case of KM Nanavati who shot his wife's lover Prem Ahuja with his service revolver and changed the face of Indian Judicial System. Again the film was commercially hit with entering the 100 crore club.
MS DHONI- The Untold Story
Well, this film is highly loved by audiences as it based on the Captain of Indian Cricketer Team- Mahendra Singh Dhoni. Released on 29 September and starred by Sushant Singh Rajput the film revolves around the struggling time of M S Dhoni to become the captain of Indian cricket team. The film was commercially a huge hit and also entered in the list of 100 crore club.
Dangal
We all know Mr. Perfectionist of Bollywood Amir Khan always had a blast with his films at the end of the year. This year also on 23rd December Amir Khan starrer film Dangal was released and as usual, it was a huge hit. This time, Amir also chose the real life incident story for his film. The film is based on the wrestler Mahavir Singh Phogat who want to make his daughters wrestlers. The film revolves around the struggle period of teaching her daughters wrestling rather of being from conservative village Haryana and how they won medals in Commonwealth Games 2010 in Delhi. In a first week, the film is commercially a huge hit making it over 300 crores.
Films like Aligarh and Azhar were also in the list of biopic films which is not commercially hit but well appreciated by the audiences.
In 2017 also, the journey of biopic films will be continued. Films like Shahrukh Khan starred Raees, Sonakshi Sinha starter Haseena- The Queen of Mumbai, Arjun Rampal starred Daddy and Kangan Ranaut starter Untitled Rani Laxmi Bai slated to release in 2017.
Yesha Rughani from Hero Gayab Mode On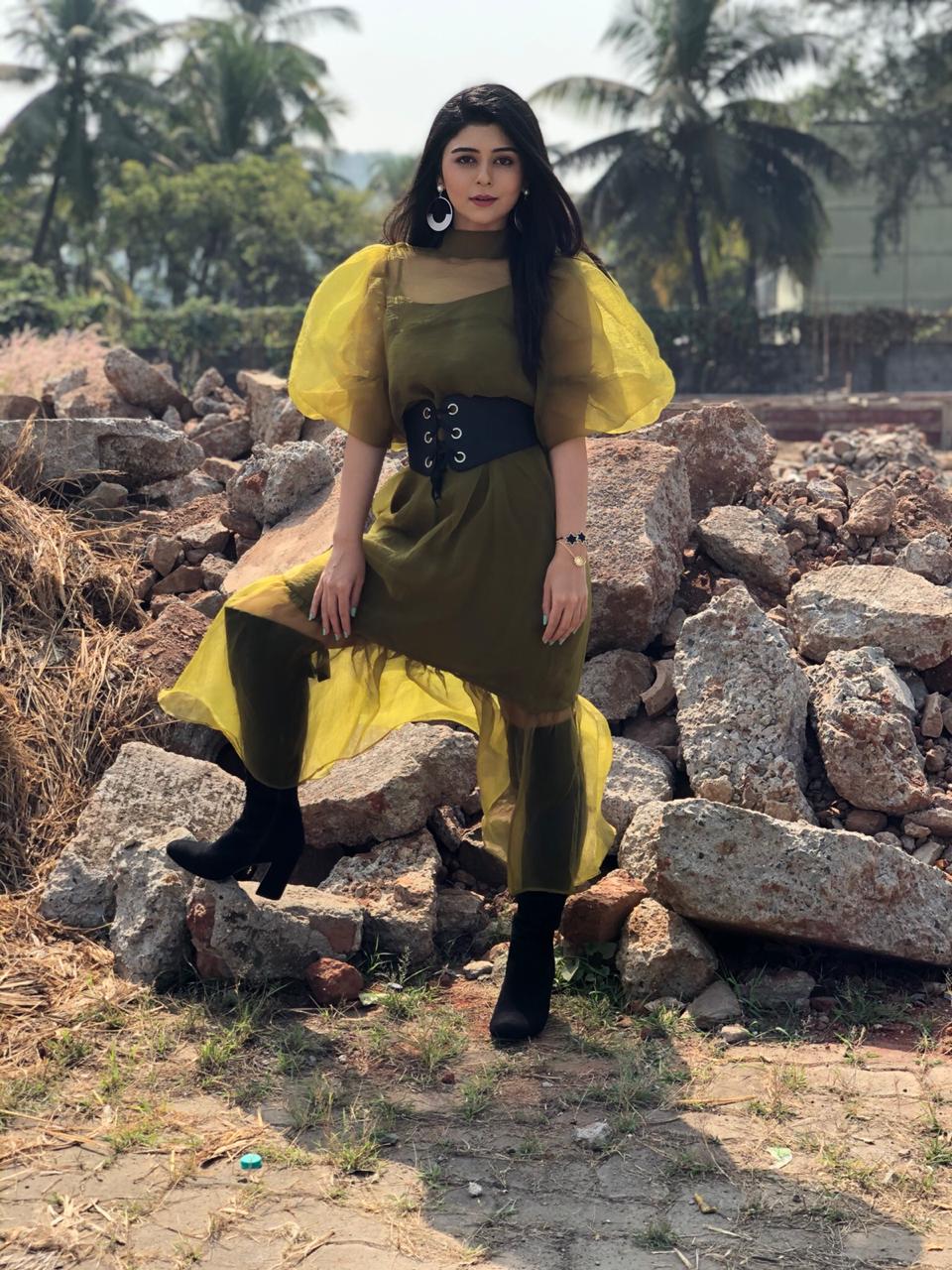 Working during a pandemic is no easy feat, but actor Yesha Rughani, who was last seen in Muskaan, says that all precautions are being taken on the sets of her brand her show Hero Gayab Mode On. Talking about it, she says, "I think new normal has become a lifestyle now. Whether I am going for work or something else, I have to follow precautions. Obviously, you are scared. But on the set, we take many precautions, medical people are there, they check us every day. The makeup and hair stylists are wearing their kits. So, I think overall it's a secure working environment. I hope everybody stays well and fit."
The actor is back on the sets after almost a year and is loving it. "We wrapped up Muskaan's shoot in December last year and this show is launching December. We have started shooting from November so I think almost a year. It just feels too good to be back and I think I have been missing being onscreen. I missed shooting and I am loving the feeling of getting on the makeup chair, the entire routine, listening to action, cut, roll each and every minute detail of shoot life. It's fabulous to be back," she says.
In fact, she's got a lot of appreciation for her look too. "I rejuvenated myself during this break. I got into this healing thing where I was on a strict detox and my skin healed, my hair, my body healed. I was in my comfort zone and used to wake up on time and follow a proper routine, even though there was a lockdown. I had ample time in the lockdown to take care of myself. I am fresh as a flower now and all set to rock again. For the new look, I am getting really good reviews because people are seeing me like this onscreen for the very first time. My first two roles were very different. So, seeing me in a totally different avatar with short hair is exciting. I have really lost weight, there is a different kind of look and feel to the role. I am getting a very good reaction and I am loving it," she says.
Meanwhile, Yesha started a balloon business too during the lockdown and plans on balancing both her acting and business venture. "Lockdown has, of course, changed our lives in many ways from being able to value things to be grateful to life, self-healing and taking care of yourself, self-discipline. I ventured into a new business. I love to be very busy so I think it wouldn't be a problem to manage both the things. I have my sister also who is taking care of this business, apart from me. I think it works for us. I also carry my laptop and everything to shoot so that if I get some time, I make some designs and send them across. I think it's going to be fun to manage both," she says.