Bollywood inspired Hairstyles – 2020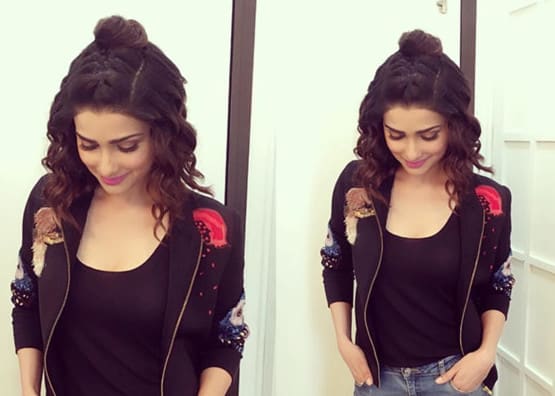 Bollywood divas are best channeling inspirations when it comes to fashion and beauty game. Their gorgeous and glamorous beauty looks, be it be in the movies, red carpet award show or casual social media posts have always tempted to be imitated by every teenage girl or women to raise her style quotient.
Here are a few tinsel town inspired hairstyles of the favourite Bollywood divas from their personal Instagram handle, that would give you plenty of new hairstyle options right from the cool ponytails, to fluffy curls, side braids or a half bun for donning a new look this summer or make an eye- catching appearance for the evening party.
Deepika Padukone has been seen playing around with numerous hairstyles like sporting waves, curls, high buns etc. but, this Instagram picture of her is simply wow to add a chic new look to every young girl's look. Whether you are a college going student or need to dress up for a get together with friends, this new hairstyle –half bun hairdo would excellently make you stand out among your peers and get you compliments for your absolute contemporary and unique style.

The cutest among all the Bollywood actresses, Alia Bhatt always chooses the latest trending looks so; she is one of the best Bollywood stars to follow for fashion as well as hairstyles. Alia is excellent at experimenting with all hairstyle variations be it braids, messy looks, curly hairstyles, open hairstyles and more. But there's no doubt that this Instagram picture where she rocks the wavy high teased ponytail suits her so damn well. This ponytail is perfect for anyone and everyone no matter what hair length someone holds. For adding variations to the ponytail hairstyle, you can always experiment with either low teased ponytail, or a ponytail with the side parting, middle parting, zigzag parting or a high pouf to complement your looks.

Super fashionable Wazir actress Aditi Rao Hydari, give millions of her female fans interesting hairstyle clue through her this Instagram picture. In this picture, Aditi is wearing a simple and pretty open hairstyle with a braided strand of hair running along one side.To embrace this look all you need is to braid one strand of hair and then fix it with a small rubber band somewhere behind all the open hair strands. This hairstyle would make you look super cute and is even very easy and quick to do.


This gorgeous bong actress Bipasha Basu looks so adorable in her recent Instagram picture where she wears a curly hairstyle look. Curly hairstyle is a great way to make hair look voluminous. Anyone who has naturally thick hair is bound to look absolutely amazing. Otherwise also, whatever hair texture you might be having the curly hairs are the best and most trending hairstyle trends. Any college girl or someone who has to attend a family function can wonderfully carry a big, bushy and curly look to evoke compliments for your new hair experiment.
This Once upon a time in Mumbai, starer actress Prachi Desai looks so pretty in this one side swept hairstyle. This hairstyle can go well with evening cocktail gown like the one she's wearing, as well as on a pretty traditional outfit too. For this perfect curl, all you need to do is leave the hair below the ears and pull them all to one side, while securing with bob pins.
Check out Prachi Desai at Northway Property Awards
Kriti Sanon embraces her ponytail with a creative and stylish one side braided twist. This absolutely simple and easy to do hairstyle is best to make you look stunning with any Indian wear or western dress. This style is perfect for anyone who likes to keep their hairs away from the face.
This Jannat 2 starred actress Esha Gupta gives us amazing clue to tie your hair into a bun with a modern and absolute ravishing avatar. This hairstyle will let you be at comfort while giving you a classy look like a fashion model.
Karishma Kapoor looks simply chic in this Messy braided look hairstyle. This hairdo can well go with the casual or Indian bling outfits. All you need to do is loosen the braid to give it a thicker look. Keep the entire style messy to complete the bold, glamorous and playful look.
Rasika Dugal spotted wearing Vedika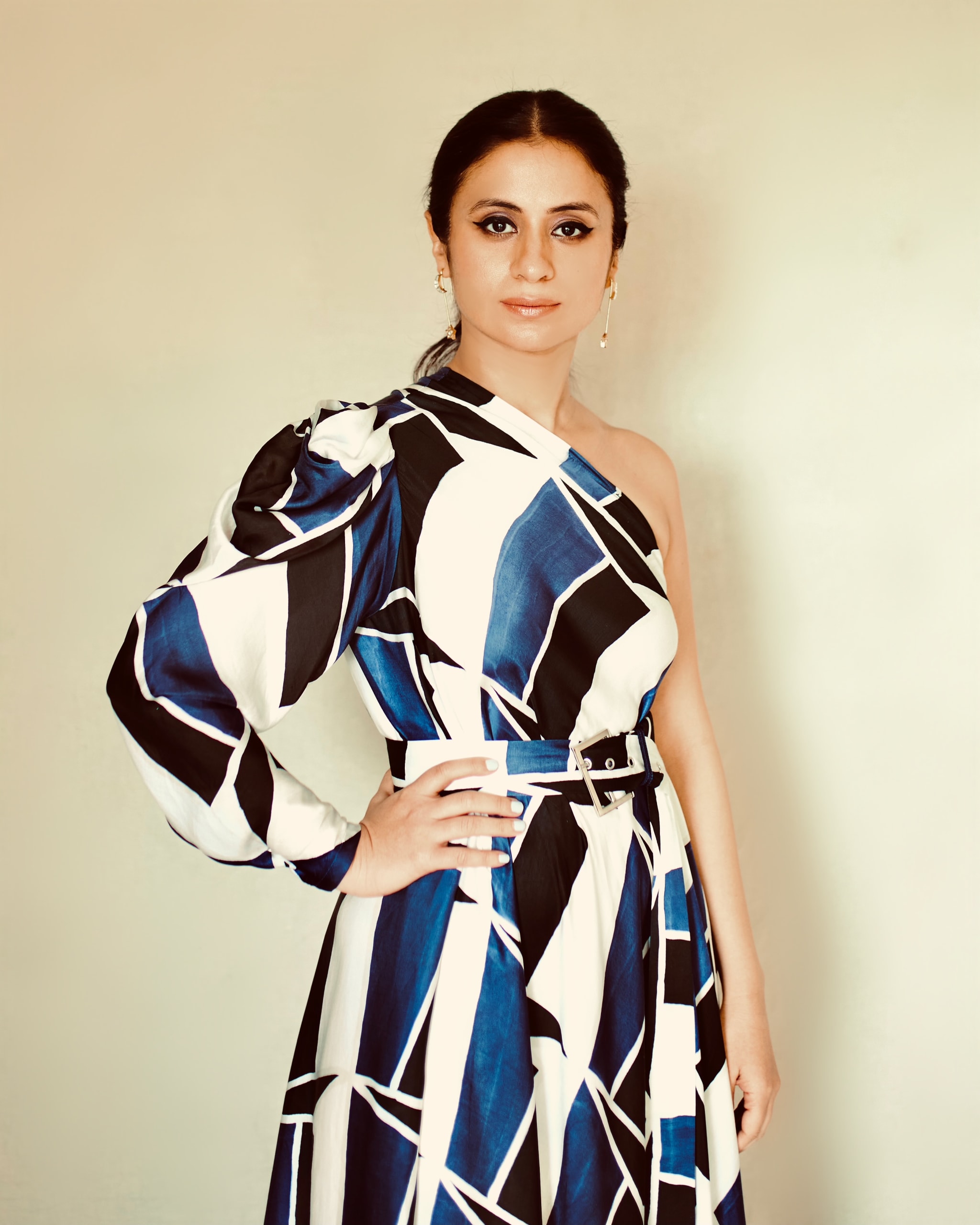 Rasika Dugal spotted wearing Vedika M's Hand brush painted one shoulder draped dress in deep blue, black & white with a belt for promotions.