Bollywood Celebs making ladies feel special on International Women's Day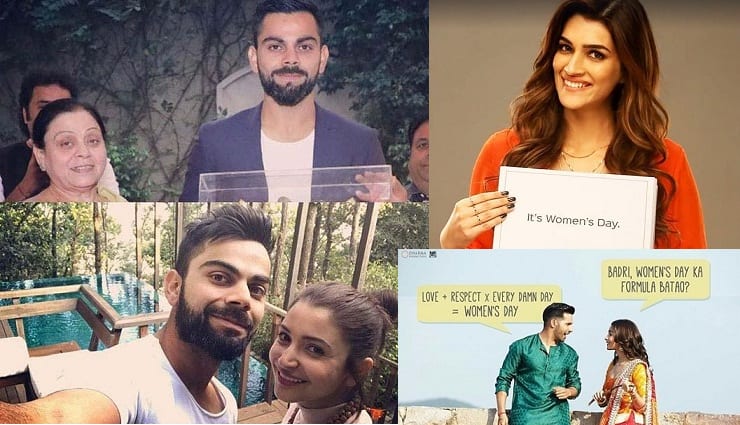 On 8th March, our universe celebrated International Women's Day by organizing different activities or by remembering and appreciating women who earned the name by working for the betterment of people or world. Similarly, our Bollywood celebs expressed their gratitude on social media in their own way.
Internet was stormed by many quotes and messages on women's day but with that internet started gushing when Indian cricketer Virat Kohli shared an adorable collage of women he admires in his life. Take a look:
Apart from him our ever young actor Anil Kapoor made his special women feel special by sharing a picture collage of his wife Sunita Kapoor and daughters Sonam Kapoor and Rhea Kapoor. Check this one here:
Like always Bollywood Badshah Shahrukh Khan shared his message with his own swag. He shared an image of his youngest son Abraham with a girl who is holding his hand and SRK has wonderfully captioned it by saying 'let her lead you'. Take a look:
As the promotion of movie 'Badrinath ki Dulhaniya' is in full swing, the lead actors Varun Dhawan and Alia Bhatt shared a still from their upcoming movie. Here is Badri teaching you the formula of Women's Day:
It was really sweet on men's part for making every woman feel special about her. Not just actors but the actresses also took a step to share some messages. Actress Jacqueline Fernandez shared her gorgeous picture with a strong motivational message to all women. It's here:
The beauty pageant holder Urvashi Rautela shared a very pretty picture of an event with young girls and talking about 'Save Girl Child'. Captioning the picture Urvashi is motivating women to stand for herself and take care of herself like she does for her family:
Bollywood actresses shared really powerful messages for the upliftment of the status of women like Dia Mirza. Dia is quiet involved in social activities so here again, she is bringing up the issue of gender equality with a card message. Take a look:
As we have seen these days the card messages are playing a major role in spreading some strong message to the society. So here the attention was completely taken by Kriti Sanon's incomparable 50 secs video message. This time the message is quiet practical that why people just talk, why don't they work. Every year we celebrate International Women's Day but the situation of women is still same. She is still not secure, she is still not allowed to breathe freely and she is still being killed before birth!! So she just wished Happy Whatever..!! Here's a still from the video but do watch it Kriti Sanon's Instagram handle or on facebook handle. It's spreading like fire, you'll easily find it.
Yesha Rughani from Hero Gayab Mode On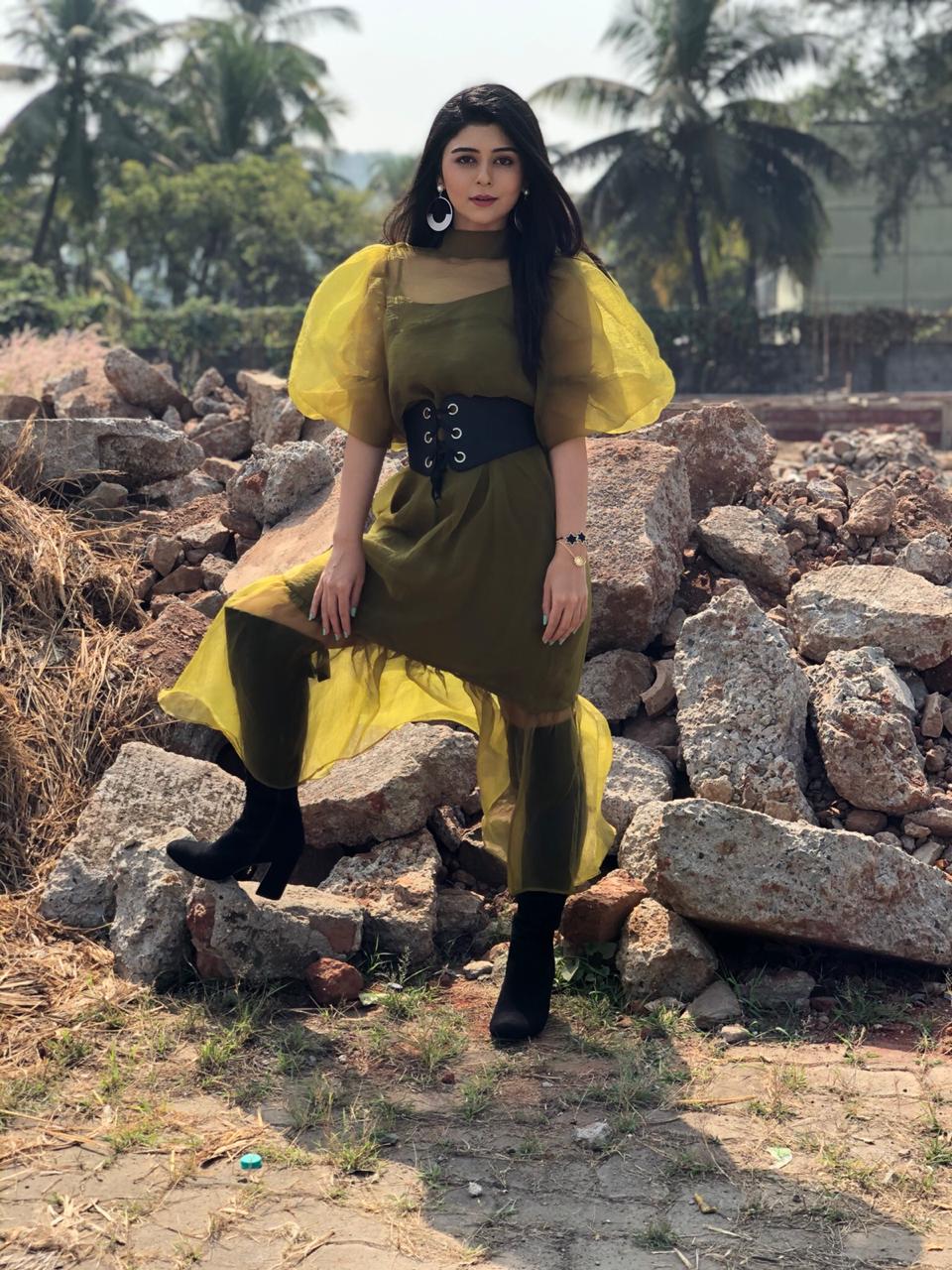 Working during a pandemic is no easy feat, but actor Yesha Rughani, who was last seen in Muskaan, says that all precautions are being taken on the sets of her brand her show Hero Gayab Mode On. Talking about it, she says, "I think new normal has become a lifestyle now. Whether I am going for work or something else, I have to follow precautions. Obviously, you are scared. But on the set, we take many precautions, medical people are there, they check us every day. The makeup and hair stylists are wearing their kits. So, I think overall it's a secure working environment. I hope everybody stays well and fit."
The actor is back on the sets after almost a year and is loving it. "We wrapped up Muskaan's shoot in December last year and this show is launching December. We have started shooting from November so I think almost a year. It just feels too good to be back and I think I have been missing being onscreen. I missed shooting and I am loving the feeling of getting on the makeup chair, the entire routine, listening to action, cut, roll each and every minute detail of shoot life. It's fabulous to be back," she says.
In fact, she's got a lot of appreciation for her look too. "I rejuvenated myself during this break. I got into this healing thing where I was on a strict detox and my skin healed, my hair, my body healed. I was in my comfort zone and used to wake up on time and follow a proper routine, even though there was a lockdown. I had ample time in the lockdown to take care of myself. I am fresh as a flower now and all set to rock again. For the new look, I am getting really good reviews because people are seeing me like this onscreen for the very first time. My first two roles were very different. So, seeing me in a totally different avatar with short hair is exciting. I have really lost weight, there is a different kind of look and feel to the role. I am getting a very good reaction and I am loving it," she says.
Meanwhile, Yesha started a balloon business too during the lockdown and plans on balancing both her acting and business venture. "Lockdown has, of course, changed our lives in many ways from being able to value things to be grateful to life, self-healing and taking care of yourself, self-discipline. I ventured into a new business. I love to be very busy so I think it wouldn't be a problem to manage both the things. I have my sister also who is taking care of this business, apart from me. I think it works for us. I also carry my laptop and everything to shoot so that if I get some time, I make some designs and send them across. I think it's going to be fun to manage both," she says.