Bollywood Celeb's Inspiring Travel Looks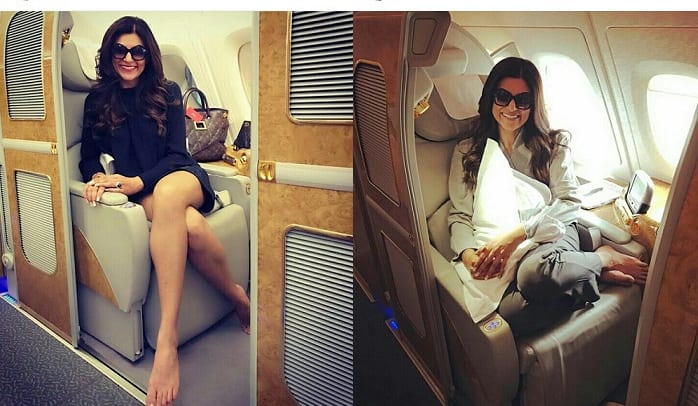 Our Bollywood stars are being followed by their fans for looks and style. Many have been even titled as Style Icon in the Industry. Being such celebrities can't afford to look simple or something disastrous. On the red carpet, we are usually more interested to see who wore what. After all, we look for some inspiration for our next party attire. Same goes for their travel looks as well, all the paparazzi around them are always ready to capture them. For this, they have to be more cautious with their looks. They have to look stylish and with that, they also have to think about their comfort with clothes during the travel.
Here are some celebrities shared their images on social media that give inspiration to fans for a comfortable travel.
The first share is from Prachi Desai, with her cute looks she chose monochrome to wear which seems a very comfortable high neck cardigan and look she is so fresh. Not just her but many celebs choose to wear blacks or white to during their travel as it gives a dapper look and a comfort in these universal favorite colors.
Next in row is our fashionista Sonam Kapoor, as we know she loves to experiment with her looks and attires. The best part about her wardrobe is that she carries every single cloth so perfectly like it is tailored just for her. In this picture as well she chose comfort more like her braid hairstyle and this embroidered comfy fabric, a perfect piece to wear.
Recently highlighted Sushmita Sen's travel pictures are really cool and pretty much comfortable to eyes as well. She'll be traveling to the USA and Europe via Dubai as she captioned her picture after taking off from Dubai.

Sush's first travel image from India to Dubai shows a pretty comfortable short dress in dark color. It's a full sleeve dress without any embellishments or any extra ornaments on it. Her picture is saying everything about her comfort.
In her second picture, Sush chose to wear shirt and trouser as this time she took a direct flight from Dubai to New York and this 13 hours journey really need comfort. Her selection of color is also apt as the gray color is a very neutral shade to stay calm during travel.
Rasika Dugal spotted wearing Vedika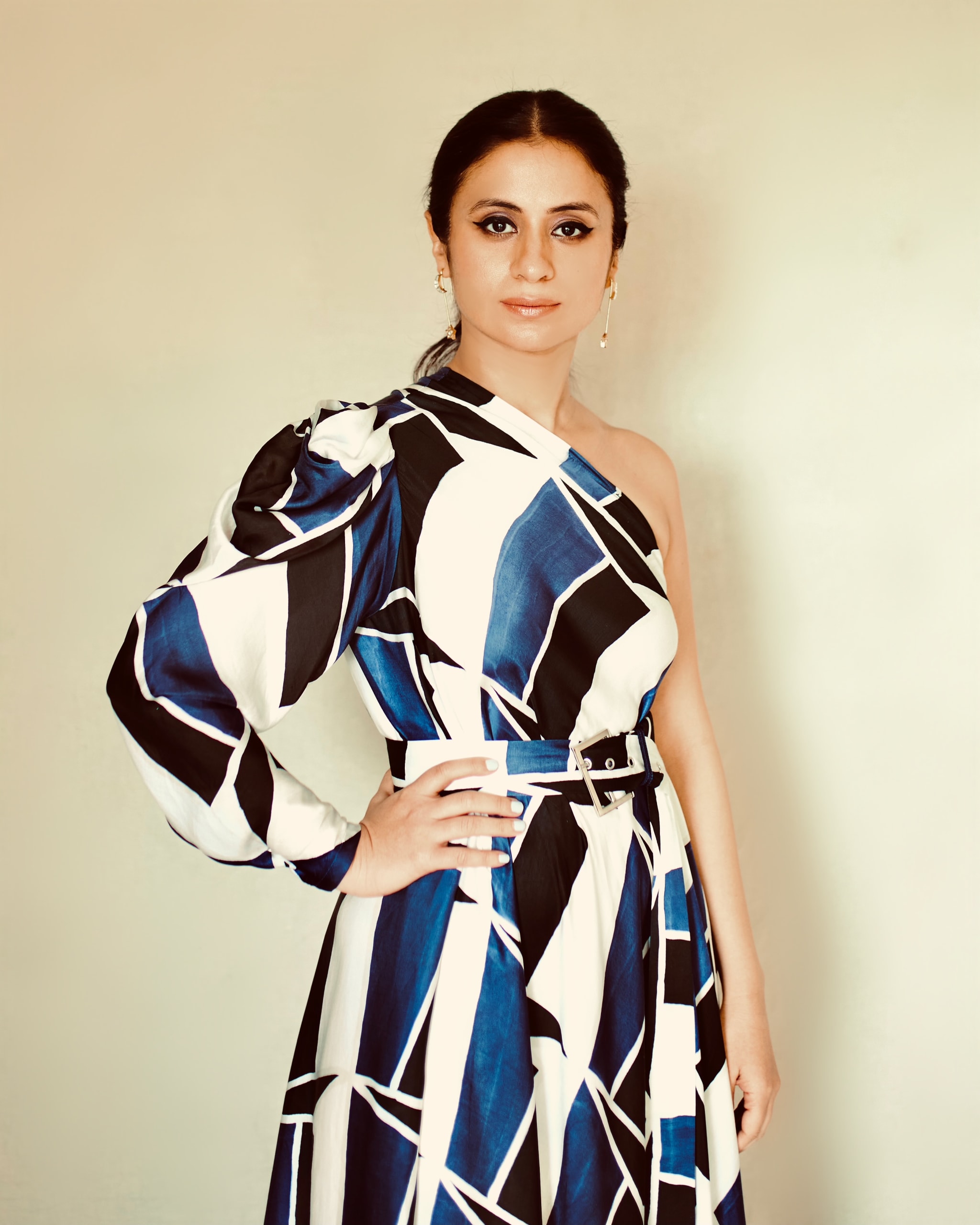 Rasika Dugal spotted wearing Vedika M's Hand brush painted one shoulder draped dress in deep blue, black & white with a belt for promotions.