Boho Hairstyles for the Bold Bride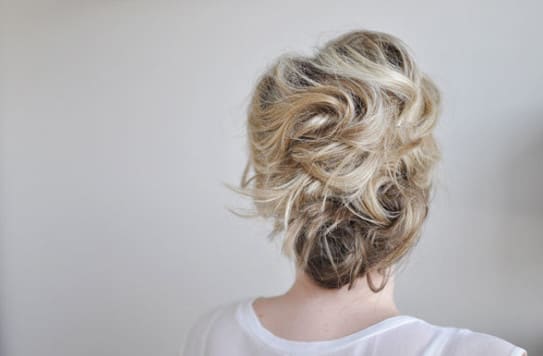 Boho hairstyles are relaxed, carefree and comfortable. They are the most preferred choice for a modern Indian wedding, wherein brides want to look chic yet traditional. Such hairdo gives sexy, seductive, romantic and effortless looks to the bride. The floral crown can be added if you don't want to decorate your hairstyle with different metals and ornaments.
If you don't want your hair to come on your face, you can strategically place hair pins in your hair to manage the front hair and rest can be managed with soft curls. If you wish to choose the ballerina bun, place it as high on the crown of your head as possible, as this provides additional grandeur to your look. If you have long hair—ponytails will give you the desired boho look. For medium length hair, a fishtail braid will look fabulous. You can also play with smaller braids into hairstyle while adding loose waves to your hair.
Top 5 Boho hairstyles
1.      Curly messy hair braid: Long hair can carry this look fabulously. You can use artificial hair if you don't have long hair. You can curl your side bangs to get a softer look on your face. Use big size hair accessories or hair ornament to make your hairs look beautiful. And beautify your crown with a maangtikka.
2.     Half up and a half down hairstyle: Half up and a half down hairstyles are in trend these days. This is a very handy style. A little teasing at the crown with big luscious curls at the back is just what is required for this hairstyle. To give more appeal to your look; hair accessories can be added.
3.      Messy buns: These are the favorite among brides as they are different, elegant and add softness to the face with some curls and strands left on either side of the face. The addition of real flowers like mogra and roses on one side of hair will make it look super hot.
4.      Open waves and curls: Curls, waves, straight or simple rollers can give you the desired look. Pinning it in the center or taking all at one side will make you look like a sensual diva.
5.   Chignons or lower buns: This hairstyle is made at the nape of your neck. These buns can be adorned with flowers, beads or jeweled pins.