Top 5 Best Chef in India 2021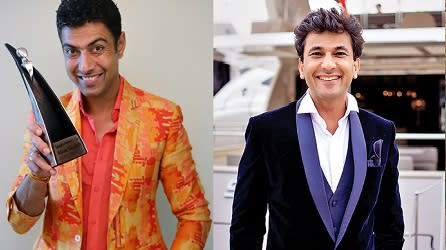 What could be more good, to see a handsome man who can cook delicious food as well?
The flair of Indian food Industry has a number of Chefs who are young, handsome and immensely talented while simultaneously ruling the hearts of many female fans with their stylish looks and individual skills combining classic dishes with global cuisines while maintaining the authentic flavours.
Here is a list of 5 handsome and super chefs who could easily cook up yummy gastronomic affair for every foodie with their charm and culinary skills.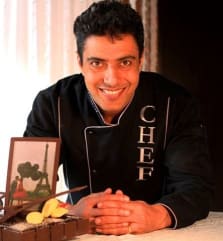 Known as India's most stylish chef, Ranveer Brar is loved for his friendly nature and nice persona. Chef Ranveer Brar was the youngest executive chef at the age of 25 who had ever worked with a five-star hotel in India. He hails from a Nawab family in Lucknow and has gathered most of his culinary education from the old streets in Lucknow. Chef Ranveer infuses flavors from South Asia and France into simple Indian recipes, translating what you know as authentically Indian into something contemporary and making his shows a hit amongst aspiring chefs. In recent years, he has hosted many TV shows,  like Breakfast Xpress (Zee Khana Khazana), Homemade (Zee Khana Khazana), The Great Indian Rasoi (Zee Khana Khazana) and was also a judge on MasterChef India Season 4.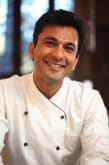 The good looking chef with a sweet voice and definitely a killer smile certainly has a lot of female fan following after capturing the stardom by the MasterChef India series. Vikas Khanna is an award winning Michelin starred Indian chef, restaurateur, cookbook writer, filmmaker, humanitarian and the host of the TV show MasterChef India season 2 and 3 and Masterchef Junior as well. Starting his culinary journey in his grandmother's kitchen at Amritsar this chef, is presently based in New York where he runs his popular restaurant, Junoon, and had also hosted a dinner for US President Barack Obama.
Chef Kunal Kapoor is a jolly-good smart chef, who is friendly and handsome as well. Post his Masterchef series, he has a huge fan following. Starting his culinary journey while helping his dad and uncle during Sunday cooking, Chef Kunal is recognized amongst the Best Chefs in India by National Weekly Magazine – India Today and Indian Culinary maestro Jiggs Kalra titled him as "the next big guy in kebabs and curries in India".
This list would be incomplete without including the culinary legend Chef Sanjeev Kapoor. He is a person with great looks and well-maintained physique who has taken the Indian food Industry to the greatest heights in the world by Indian cuisine. The man who started it all with his immensely popular cook show Khana Khazana is renowned to prepare an array of lip-smacking gastronomic delights in the easiest yet exotic ways and holds expertise in presenting the traditional dishes with a contemporary and modern twist on his shows. He is the writer of top cookbooks, owner of famous restaurateur and works for an effective TV Channel 'FoodFood hosting shows like Cook Smart, Sanjeev Kapoor's Kitchen, Out Of The World etc.
5. Chef Saransh Goila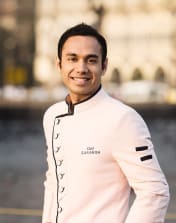 Famous as India's most youthful VIP cooking expert, Chef Saransh Goila is another Indian chef who is a smart, stylish and enthusiastic person who is known to have set a record and get a notice in the Limca Book of Records for being the main Indian culinary specialist in his show Roti, Rasta aur India, travelled 20,000 km of India by street in 100 days. The Chef started with his culinary journey at the age of 12 when he prepared his first jalebi for his family. With his speciality as contemporary Indian food he is seen hosting a number of TV Shows like Health Challenge Roti Rasta Aur India , Healthy Fridge and Food This Week on channel Food Food.
From Goa to Kashmir, actors talk about their favorite holiday spots!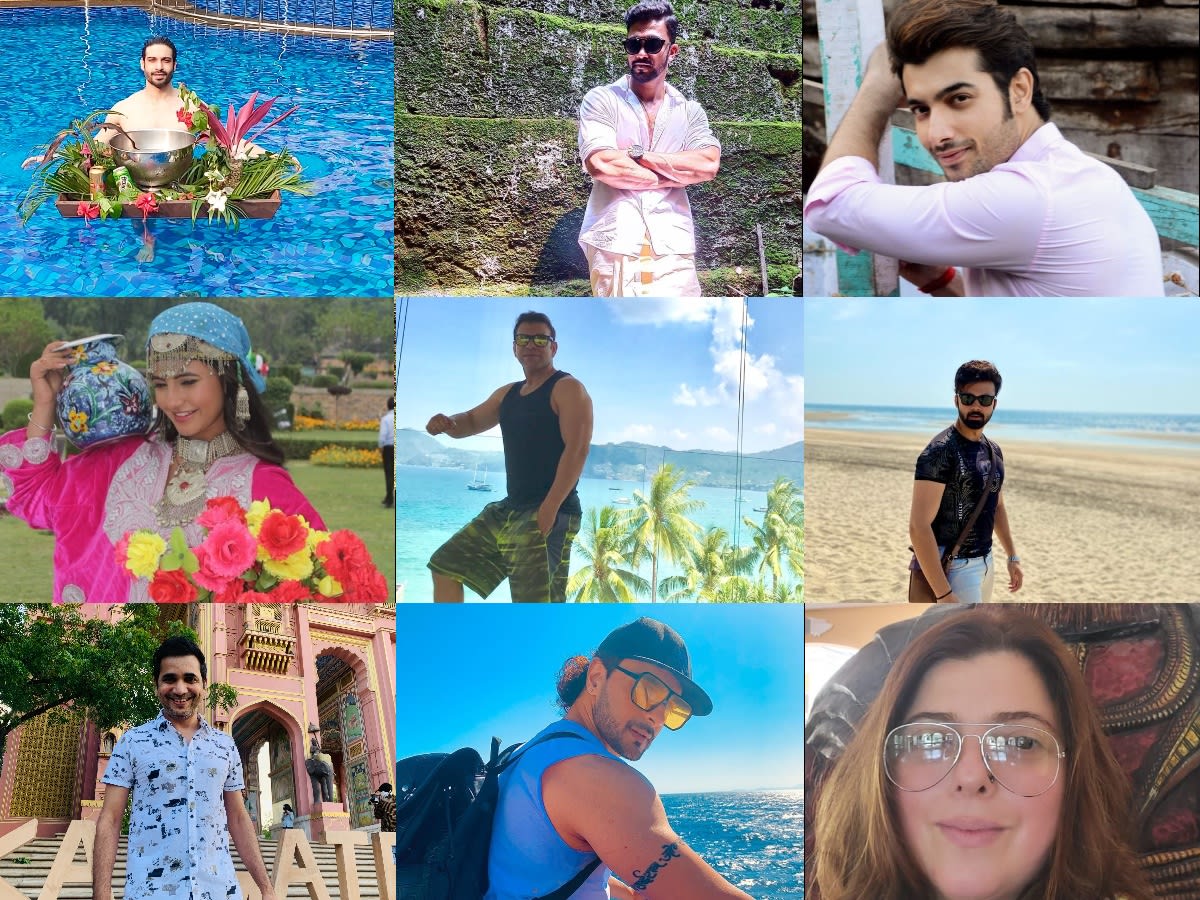 Winters are here! If you want to ring in the New Year on a grand holiday, here are some great get-away suggestions from these actors.

Delnaaz Irani: One of my favourite perks which come with being is an actor is the travel that the job entails. We have to travel far and wide for our shoots and I just love that. There are so many exotic and beautiful places in Gujarat, Kerala, Rajasthan but my favourite getaway is Goa. I love beaches and I go to Goa to just relax and refresh myself. If I talk about a place close by, it will have to be Panchgani and Mahabaleshwar. I often go for 2,3-day trips there. It's a mini hill station and is so beautiful.

Angad Hasija: I have travelled to so many places but my favourite still remains Jammu and Kashmir. I feel Gulmarg is one of the most beautiful places in the world. No wonder they call it the Switzerland of India. I have gone to Jammu and Kashmir twice. My second favourite is Kerala, I love the beaches there.
Meera Deosthale: My favourite travel destination will have to be Kashmir. I remember we had gone for an outdoor shoot there and I was so mesmerised by the place. I decided that I will stay here when I retire. It is completely serene, calm and beautiful. The locals are also so warm and welcoming there. And the best part about Kashmir is the food. The delicacies are there are to die for.


Vijayendra Kumeria: India is a huge country and it has so many beautiful and exotic places which need to be explored. I love travelling to new places and the next place which I want to go is somewhere in the northeast. I hope I go soon. Besides this, my favourite holiday destination is also Kashmir, specifically Pahalgam. It is truly is a heaven on earth.

Rohit Choudhary: Despite travelling extensively abroad, I feel that India has some of the most beautiful places. I love Kerala, it is so beautiful. Even Jim Corbett and Rishikesh are my favourite. I think before planning a foreign trip, it's important to try and explore options in India. There are so many places which are so amazing.

Rajit Dev: If I have to think of a dream holiday place in India, it will have to be Kashmir. The beautiful snow peaks, the sound of the river flowing as well as the delicious food…everything in Kashmir is stunning. I also love Kerala. The backwaters are truly amazing and there is so much of greenery around. The waterfalls, beaches…everything is so beautiful. I love the food in Kerala too.
Avinash Mukherjee: I want to start by saying that India has some of the most amazing tourist places. From Kashmir to Gujarat to Kanyakumari, everything is so beautiful. I don't really have a dream place which I want to go to for a holiday, but if you ask me, I can go to Golden Temple in Amritsar again and again.

Saanand Verma: Mount Abu is my favourite destination in India. I remember when I was shooting for the film Pataakha, I had to lose weight and I used to go for a walk from Mount Abu to Guru Shikhar. It was an amazing experience. There was a big bell there and it is believed that if you ring the bell, all your wishes will come true.
Sharad Malhotra: If you ask me about my favourite place in India for a holiday, it will have to be Goa. I love Goa and everything about it. The place, the food, the beaches, the hotels, everything! Goa is one place where I can go and just relax, without a care in the world.