Badho Bahu crew winded up the passing year 2016 with cute celebration!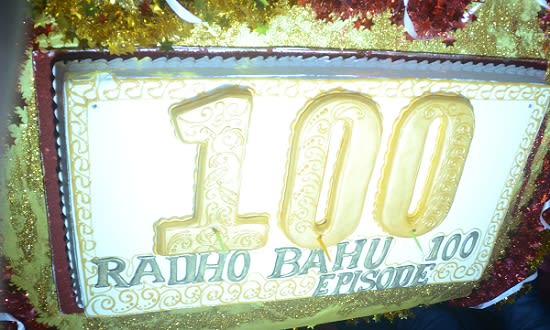 Badho Bahu, a favourite show that is aired on &T.V, loved by the majority of masses and classes and produced by Sunny Side Up and Hum-Tum-Tele-Films Private Limited of Deepti Kalwani , Teenna Swayyam and Sushant Kumar winded up the passing year 2016 with a  joyful get-together and lots of fun on the set.
The unit just like one happy family bid goodbye to 2016 with a cake cutting ceremony. Everyone on the set loved the chocolate cake while no one bothered about the number of calories they would be getting on eating it.
Teena Swayyam added sparkle to the occasion by singing a song and left everyone astonished with her hidden singing talent. As usual, Prince Narula too was seen in a chirpy mood.
The picture below surely speaks a thousand words.