Asmita celebrates her mom's Birthday at Dubai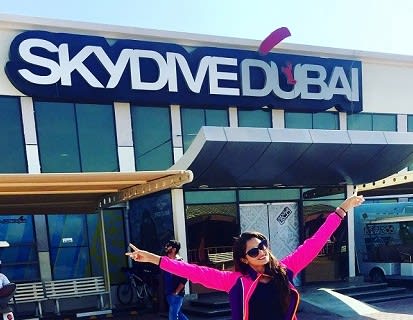 Asmita Sood ,a very talented and beautiful Indian model turned actress who has worked in a number of regional movies and even in one of star plus's famous T.V serial Phir Bhi Na Maane…Badtameez Dil as Meher Purohit opposite Pearl V Puri had just been back from a recent trip to Dubai.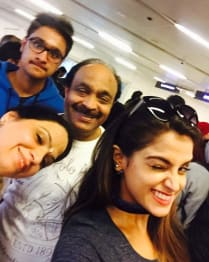 Celebrating the most lovable bond of mother daughter relationship Asmita Sood who had recently got back from a trip to Goa with her friends went for a 8 days long trip to Dubai for celebrating her mom's birthday. She tells that this trip to Dubai was a sort of family reunion as well because she had once before too had been to the same place.
The young actress tells that on this special occasion of her mom's birthday she wished to visit the Grand Mosque at Abu Dhabi. Also, she added by saying that in her last visit to Dubai, she had not been for skydiving plus, this time there was a special shopping festival going on in Dubai which she desperately wanted to be part of.
Describing her visit to Dubai, Asmita told that she had loads of fun this time as she along with her family members went for Skydiving and did a lot of shopping at the shopping festival going on in Dubai. Also, the actress told that she had gone for a lot of water activities and even been to Ferrari world and sat on the world's highest roller coaster which was an absolutely amazing experience. Mentioning about her stay at Atlantis, the Palm one of the finest hotels in Dubai she told that this was her best trip ever with family and had been back to India with a lot of fun filled memories.