Art Curator Seema Subbanna hosted art Show titled 'Many Folds'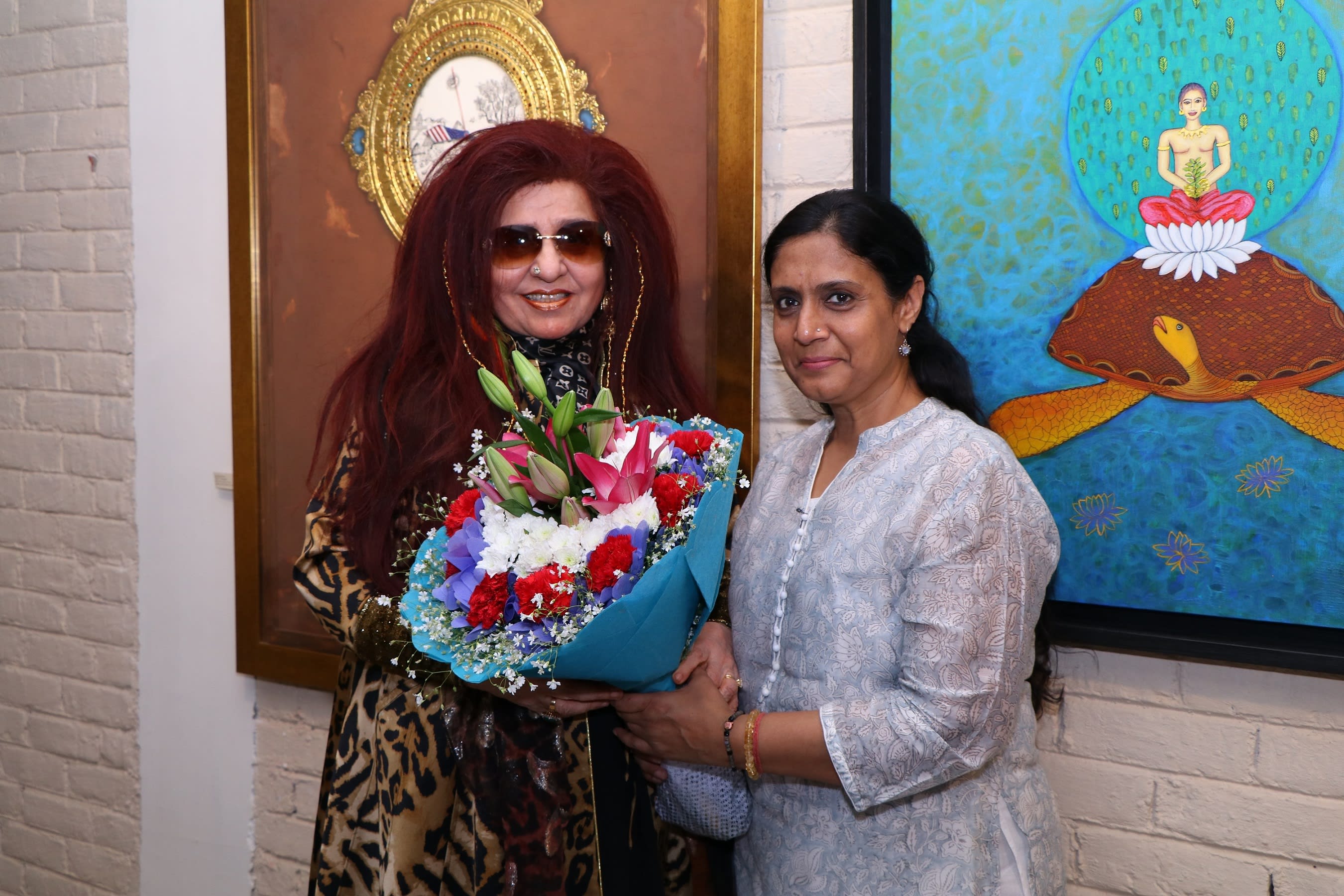 Art Curator Seema Subbanna hosted the group art Show titled "Many Folds" at Natya Tarangini. The show was continued until 26th March 2017. It's was a curated show, where the focus was mainly on the content. The artists that were participating in Many Folds are very mature in their handling of the medium. This show consisted of many forms of creativity like the paintings, prints, and sculptures etc.
The guest spotted at the event were Raja Radha Reddy, Kaushalya Reddy, Shahnaz Husain, Charu Singh, Sharat Jain & Ruchika Jain, Uma Arora, Artist Sudha Pillai, Bharti Taneja, Aashmeen Munjal, Naresh Kapuria and Sharon Lowen.
Some of the senior participating artists were- Amrut Patel, Anjan Chakraberty, Samir Aich, Yogesh Rawal, Sudha Pillai, who all are known for their styles of work.  There were also artists who were working in different mediums like Hirday, Brijesh Patel, Poushali Das, Sangeeta Gupta and Sngeeta Murthy etc.  Sharad Sonakusale, Soghra khurasani,Gurmeet Marwah, Apoorva Subbanna, Murugan, Digbijayee  Etc were also the part of this group show who had received acclaim for their work. There were total 23 serious artists participating in this show.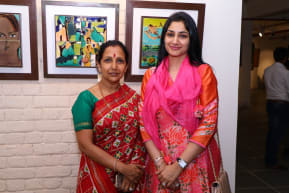 Seema Subbanna said at the opening ceremony, "We live in a diverse land, with different cultures and various ideologies. The multiplicity of existence is what makes the world distinctive and beautiful. Bringing all of those elements together through a show was my main idea. 'Many Folds' are of culture, expressions, mediums, styles and techniques, which are bound together with immense creativity and talent. While I have always believed in giving younger and lesser known artists an equal footing to exhibit their works, this time I decided to show artists who irrespective of their work experience are already recognized and have received national acclaim in some form or the other. All the works being exhibited are very powerful with highlights of their own. While some are technically unique, there are others that catch one's eye because of the strength of the lines, color schemes, the aesthetic beauty, and textures".