AGP World presents 'Jason Byrne Is Propped Up'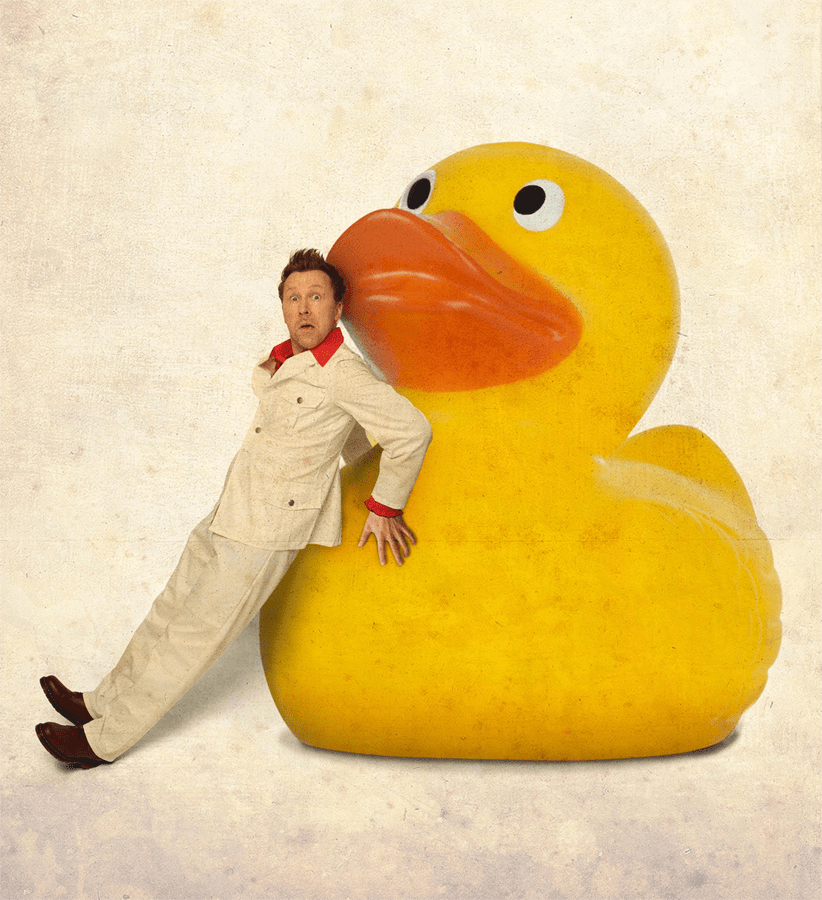 On: 18th September 2016
Time: 5:00pm & 7:30pm
At: Kamani Auditorium, Copernicus Marg, New Delhi-110001
AGP World, producers of super hit theatrical play, proudly presents 'Jason ByrneIs Propped Up', the king of live comedy to the Delhi audience with his maiden performance, on 18th September 2016, at Kamani Auditorium.  For his brand new show 'Jason Byrne is Propped Up', Jason goes back to his comedy roots, where he's managed to find Ducks, False Chins, Portable Igloos, Bewildered Owls, Dolphins and much, much more.
AshvinGidwani, AGP World, Producer and MD, says, "It has been our endeavour to bring the finest theatricals and live acts to the discerning audience in New Delhi. The Jason Byrne show promises to be a riot and will keep the audience in splits all through his performance. He is absolutely wonderful!" Jason Byrne holds the audience in the palm of his hand throughout this standup tour-de-force and has them howling within ten minutes of walking onto the stage.
You have no idea what can be achieved on a live comedy stage until you have seen Jason spew forth more ideas in a couple of hours than most comics could hope to do in a couple of lifetimes.  The topics he covers are nothing out of the ordinary, but his strength of character and delivery creates a fantastic hour of comedy. Of particular note is the way in which he interacts with the audience throughout the entire show, seemingly abandoning his prepared material to go off on wildly hilarious tangents with whatever the unsuspecting members of the audience hands him.
Jason Byrne's sell out shows has attracted accolades including the highly coveted Perrier Newcomer Award Nomination and the Perrier Award Nomination! Jason has also been awarded the Sony Radio Gold Award for Best Comedy 2011 for The Jason Byrne Show series (BBC Radio 2) and has performed in numerous television shows which include Comedy Annual (ITV1), Dave's One Night Stand (Dave), The Channel 4 Comedy Gala (Channel 4), John Bishop's Only Joking (Sky One) and Anonymous (RTE2). Join the star of famous television series that include 'Wild Things' (Sky 1) and 'Live At The Apollo' (BBC) as he once again pushes the comedy boundaries further than anyone else would dare.
AGP World, a stalwart in the Indian entertainment scene and producers of hit theatrical plays like History Of India, Blame It on Yashraj, Bottoms Up, Two To Tango Three To Jive, The Scent Of A Man and Battle Of Da Sexes are now presenting Jason Byrne. So, get ready for an unmissable, fast-paced adrenaline-fueled laugh fest! Tickets are priced at Rs. 750 onwards and can be bought at www.bookmyshow.com
Yesha Rughani from Hero Gayab Mode On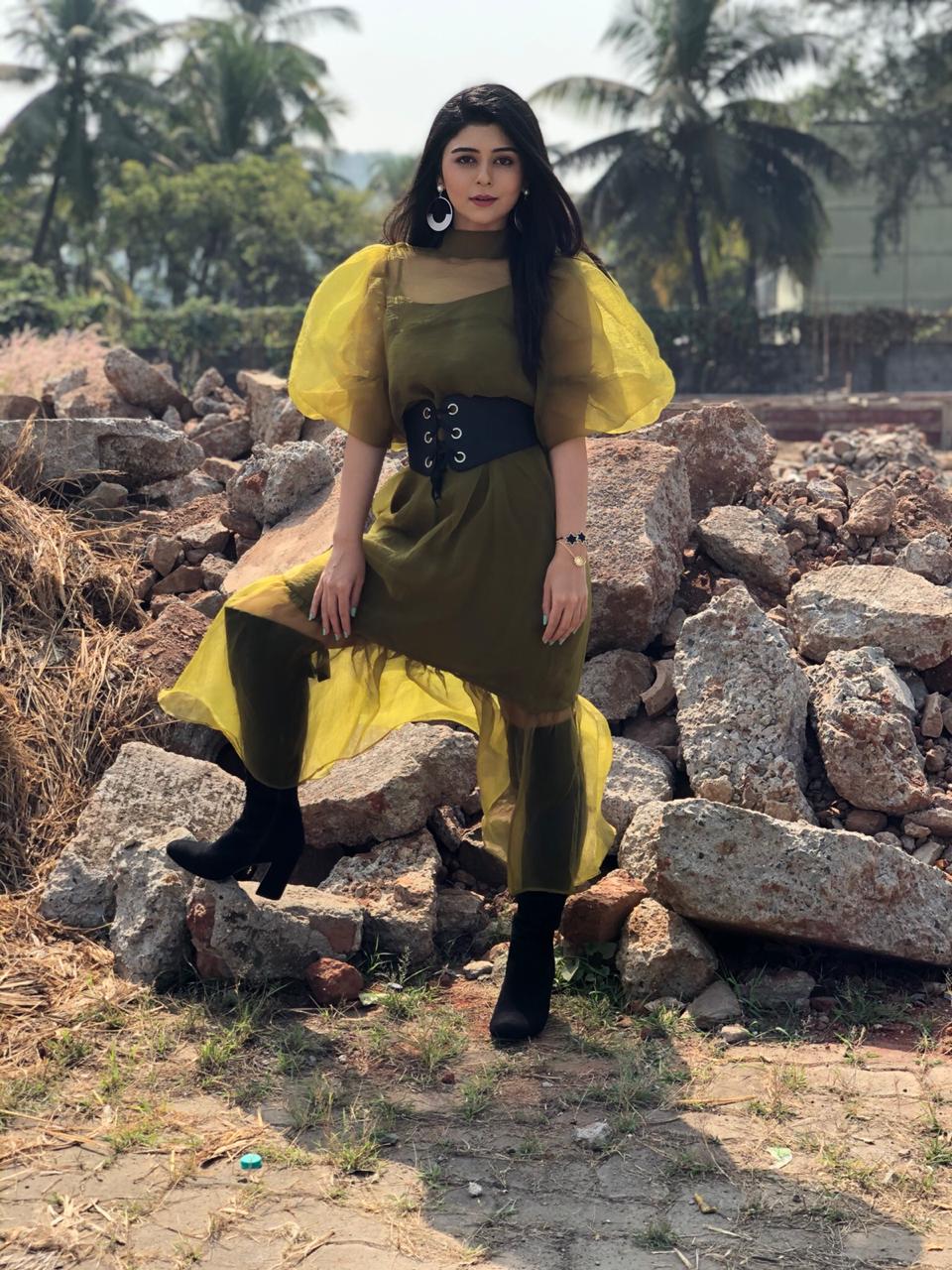 Working during a pandemic is no easy feat, but actor Yesha Rughani, who was last seen in Muskaan, says that all precautions are being taken on the sets of her brand her show Hero Gayab Mode On. Talking about it, she says, "I think new normal has become a lifestyle now. Whether I am going for work or something else, I have to follow precautions. Obviously, you are scared. But on the set, we take many precautions, medical people are there, they check us every day. The makeup and hair stylists are wearing their kits. So, I think overall it's a secure working environment. I hope everybody stays well and fit."
The actor is back on the sets after almost a year and is loving it. "We wrapped up Muskaan's shoot in December last year and this show is launching December. We have started shooting from November so I think almost a year. It just feels too good to be back and I think I have been missing being onscreen. I missed shooting and I am loving the feeling of getting on the makeup chair, the entire routine, listening to action, cut, roll each and every minute detail of shoot life. It's fabulous to be back," she says.
In fact, she's got a lot of appreciation for her look too. "I rejuvenated myself during this break. I got into this healing thing where I was on a strict detox and my skin healed, my hair, my body healed. I was in my comfort zone and used to wake up on time and follow a proper routine, even though there was a lockdown. I had ample time in the lockdown to take care of myself. I am fresh as a flower now and all set to rock again. For the new look, I am getting really good reviews because people are seeing me like this onscreen for the very first time. My first two roles were very different. So, seeing me in a totally different avatar with short hair is exciting. I have really lost weight, there is a different kind of look and feel to the role. I am getting a very good reaction and I am loving it," she says.
Meanwhile, Yesha started a balloon business too during the lockdown and plans on balancing both her acting and business venture. "Lockdown has, of course, changed our lives in many ways from being able to value things to be grateful to life, self-healing and taking care of yourself, self-discipline. I ventured into a new business. I love to be very busy so I think it wouldn't be a problem to manage both the things. I have my sister also who is taking care of this business, apart from me. I think it works for us. I also carry my laptop and everything to shoot so that if I get some time, I make some designs and send them across. I think it's going to be fun to manage both," she says.