Aditi Rao Hydari about 'Sufiyum Sujatayum'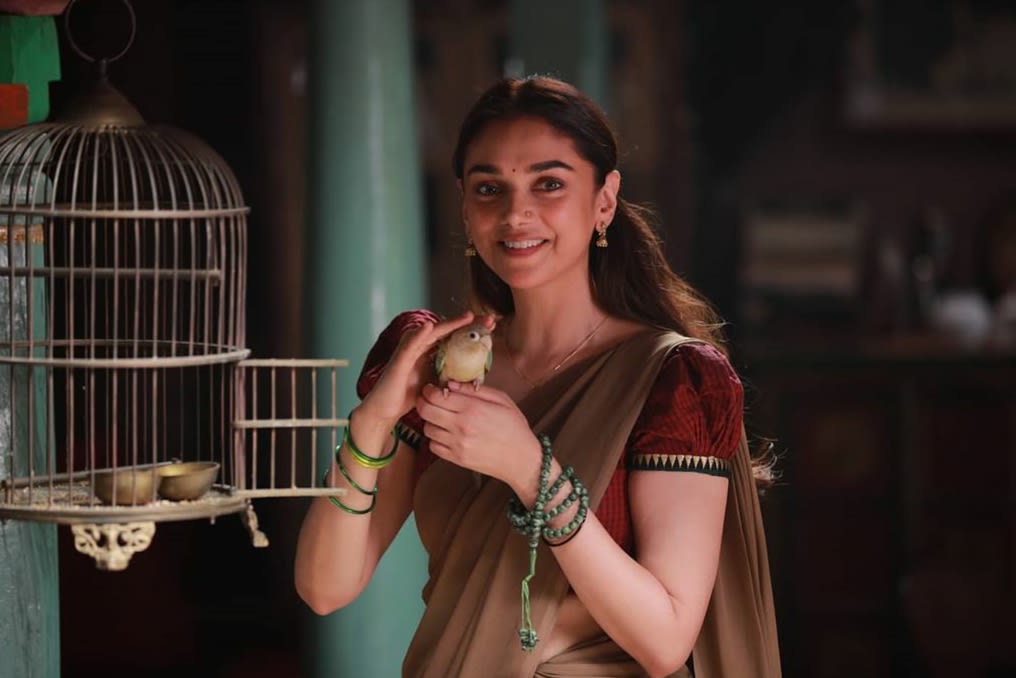 The story of 'Sufiyum Sujatayum' is like a breath of air as it is a love story on the OTT platform which is predominantly dominated by thrillers. The film has some enchanting songs in it which will surely make you sway and has a star cast of Jayasurya, Dev Mohan, and Aditi Rao Hydari in the forefront
Talking about the film in a recent interview, Aditi said, "It's a very delicate and sensitive film. I admire love stories, and I love doing them, and I hope the OTT audience feels the same way after a string of thrillers released." However 'Sufiyum Sujatayum' was not the only Malayalam film the actress will be seen in.
Aditi loved working in the Malayalam industry and will soon be continuing working with Dulquer Salmaan on Hey Sinamika, she said, "We already started shooting for it and Dulquer and his wife are good friends of mine. Whenever we are in Chennai, we all definitely meet. I always say that we are like Tom and Jerry. Brindha master is a gem of a human being and her energy is so infectious. We only shot for like twelve days of our schedule and I'm looking forward to getting back to it."
https://www.youtube.com/watch?v=n0vNjkP168A
Being an encapturing romantic musical film, 'Sufiyum Sujatayum' was released on Amazon Prime Video on the 3rd of July, 2020. It was the first Malayalam movie to have a direct OTT release and has won over the hearts of the audience with the magic of Sufi that radiates in the film and the enticing story it has.
The film is written and directed by Naranipuzha Shanavas and produced by Vijay Babu under his banner Friday Film House. The film is shot by cinematographer Anu Moothedath and edited by Deepu Joseph. Sufiyum Sujatayum is brought together by executive producer Vinay Babu.
Somy Ali says her favourite Bollywood actors who're excellent dancer are Madhuri Dixit Nene and Shah Rukh Khan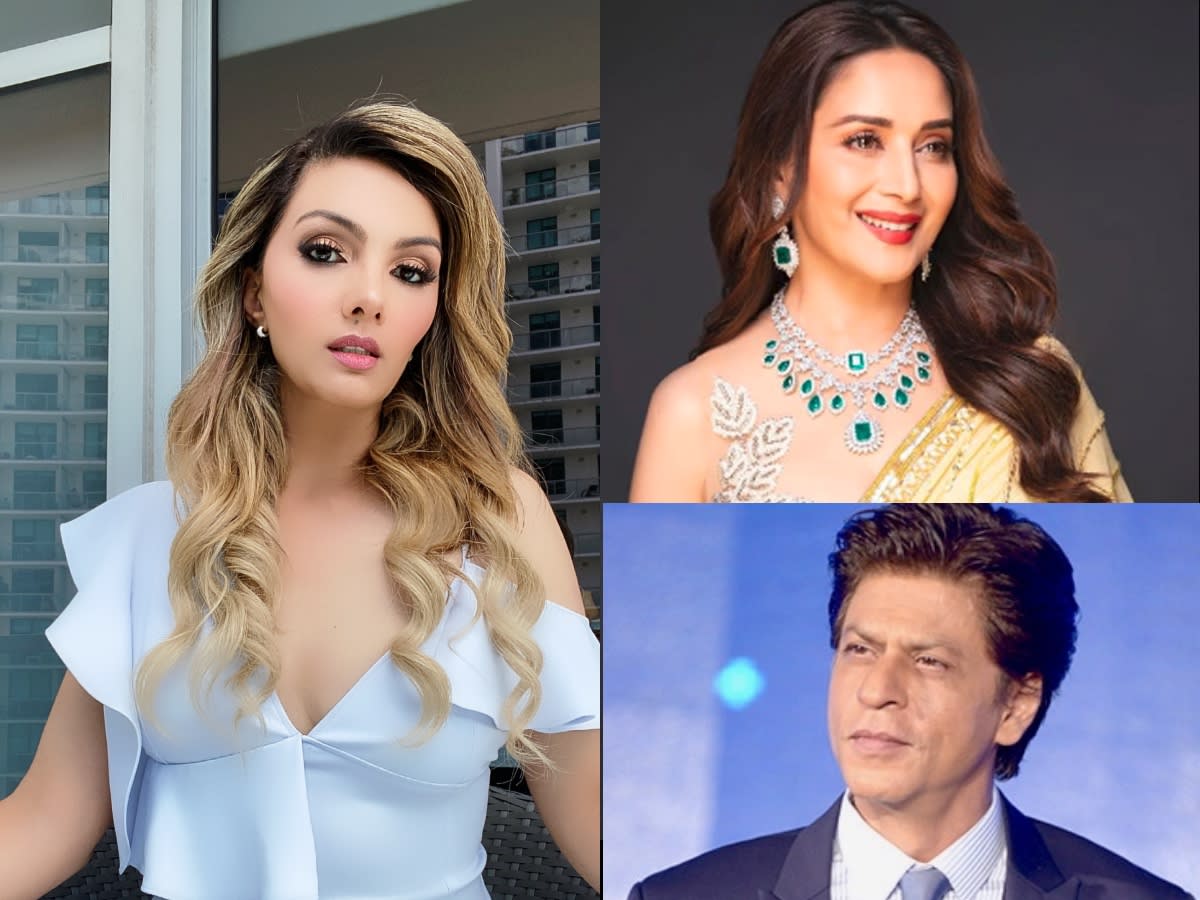 On World Dance Day today, actor-turned-humanitarian Somy Ali recalls her tryst with the art form during her stint in Bollywood. While she confesses to not being a good dancer, her favourities in the industry are Madhuri Dixit Nene and Shah Rukh Khan. According to Ali, they are among the best dancers in the Hindi film industry.


"Madhuri Dixit is the best. No one can come close to how perfect of a dancer she is. I can just continue to watch her perform for hours. And those expressions and smiles are to die for. Shah Rukh is pretty fantastic as well. I would say these two are my favourite dancers in Bollywood," she says. Talking about her Bollywood days, Ali recalls how she would avoid doing it onscreen as she is not a good dancer.  "I have received no professional training in dance and would almost never show up at any of my rehearsals. I have two left feet. It's quite evident if you watch any of my songs. But I have to say that only one person could and did manage to make me dance and that was Saroj [Khan] ji. It was an honour to work with her," adds Ali, who now runs an NGO No More Tears, a 'nonprofit with a mission to assist and empower survivors of human trafficking and domestic violence.  

Well, there is one wish that Ali hopes would fulfil someday. "The one person I would like to dance with is Madhuri because she is patient and nice enough to teach me a few steps. You never know her magic can make me a decent dancer," she ends.