Aavaran Collection by Reliance Jewels: A shield for the evolving woman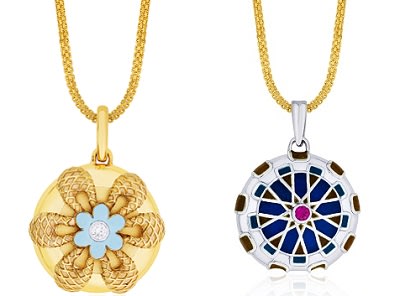 With the trust from the house of Reliance Jewels, The latest "Aavaran Collection" is a perfect amalgamation of jewellery piece that not just adorns the beauty of women but also, promises to protect them in the times of difficulty. Reliance Jewels with its recently launched Aavaran collection ,that holds pendants with exquisite designs and simultaneously which act as a safety device with an inbuilt technology functions as an alert device.
The technology packed within this collection, allows one to register and create guardians (Family/Friends/Relatives) who can be contacted in case of an emergency. The pieces come with an alert button and by pushing it twice; it will send an alert with your location to your registered guardian. Guardians can also track people wearing the jewellery.
The pendants ranging from Rs.4000 onwards for silver and Rs.25,000 onwards for gold are made available from 8th March 2017 at all the Reliance Jewels store located in the country.