A must have winter trend- Cold Shoulder Sweater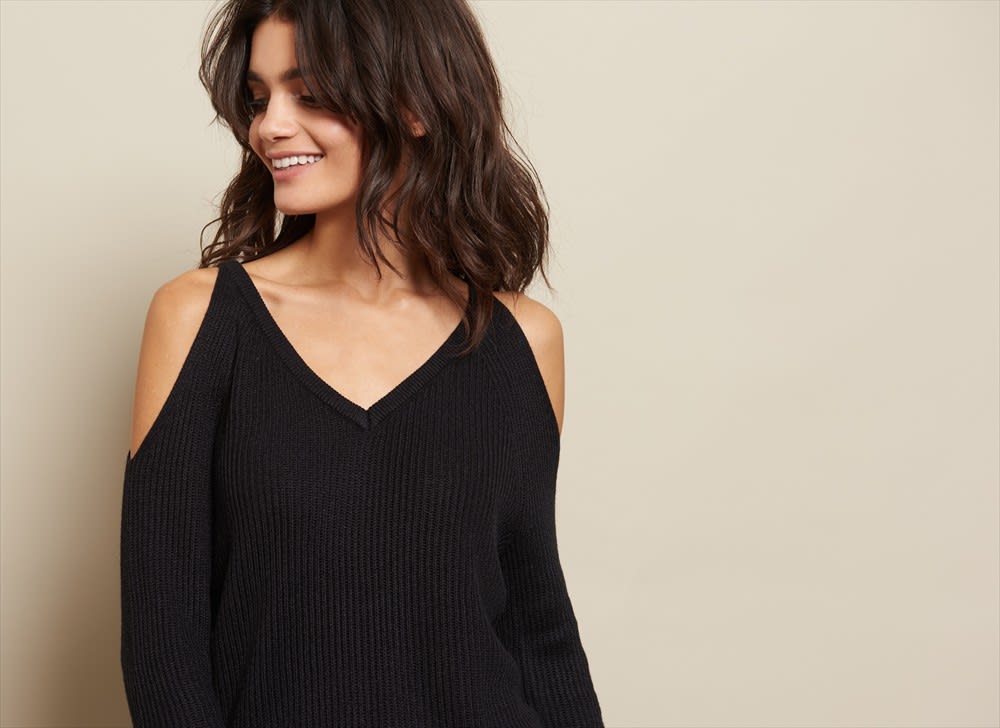 Finally, the must awaited winters are back! This brings us to warm woolens, blankets, hot brews and fireplace. Winters are all about keeping ourselves warm and for that we need to bundle up and we got nothing to reveal. What if you could actually reveal some part of your body and still not feel cold? Well yes, Cold shoulder sweaters are here to rescue the fashion lovers. Cold shoulder happened to be the biggest trend of fall season. From top Bollywood actresses to the girls out there the madness for this trend never faded away. Looking forward, cold shoulder has made to the cut for winter essentials as well. Since 80's styles are making comeback so why not give it a shot? And you will have to admit cold shoulder sweaters are sexy, comfortable and they are fun!
You can easily style cold shoulder sweaters without making a big deal about it. Pair your sweater with denims, tights and trousers like your everyday look. If you wish to take it to next level, then pairing up with a skirt and thigh boots will get you the apt edginess. Also add beanie or a muffler to keep you stylish and delicate in the season of chills. Reach out for turtlenecks and high necks while shopping for cold shoulder sweaters. One of the greatest things about this trend is that it let you outsource your skin in a sophisticated way. Sometimes the smallest details can add a lot to your outfit.
There are certain items or clothes that are best-suited on some people who possess a body appropriate for that cloth. Cold shoulders are way ahead of the barriers of age, size and number. Any woman with any body type can carry cold shoulder like a pro. And this cute trend also hit the bottleneck of age bars too. All the human parts age, accept the shoulders, so why not to strip them and seal the deal of hotness at any age? So, folks grab this amazing winter trend sooner and be a fashion forward in your peer.
Rasika Dugal spotted wearing Vedika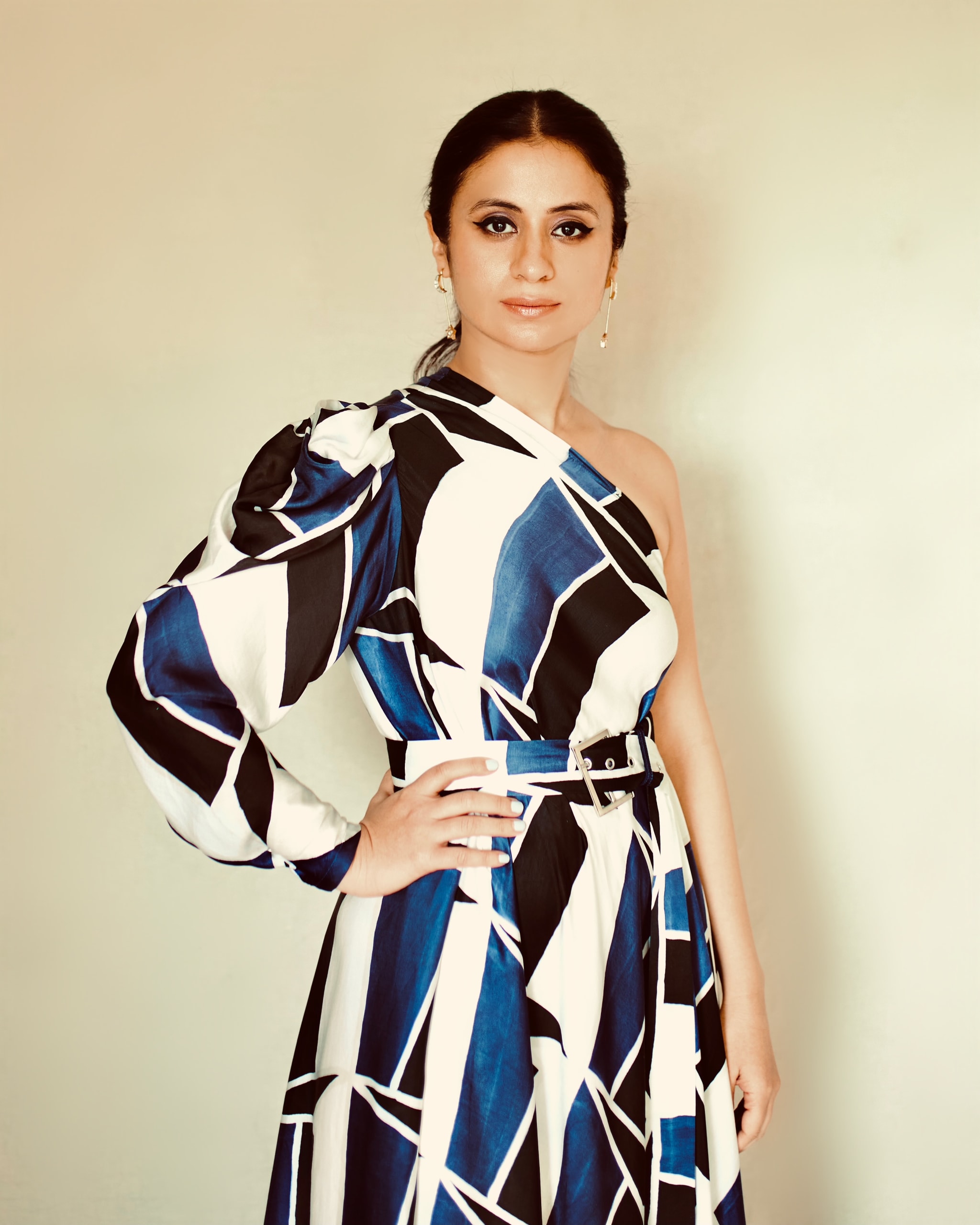 Rasika Dugal spotted wearing Vedika M's Hand brush painted one shoulder draped dress in deep blue, black & white with a belt for promotions.