7 top stylish Punjabi Singers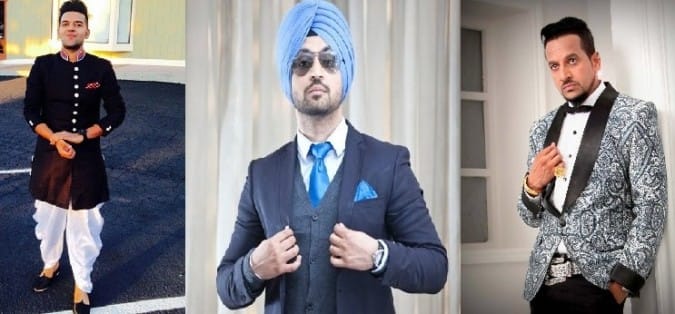 Punjabi's are ruling the world whether be it heritage, culture, food, lifestyle or even the fashion circuit. Their larger than life image is being talked about in all spheres of life. Let's have a look at the top 7 Punjabi male singers who besides their superb singing talent, charming and handsome looks show their fabulous styling sense with their best outfits and fitness and have become the talk of the town as popular trendsetters among the men, around the world.
1.Diljit Dosanjh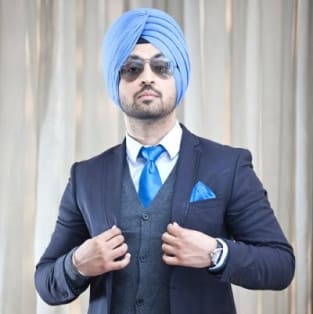 Diljit Dosanjh – Renowned Punjabi singer and superstar Diljit Dosanjh have his charisma all over the industry whether be it the Punjabi singing and film industry or even the Bollywood industry when paired opposite Kareena Kapoor. With a heart-robber and irresistible personality, he is famous as the Turban Trend Setter amongst the Punjabi youth. With his popular songs like Proper patola, Pagg wala munda, and the recent Do you know he is also, known for his elegant and dashing styling sense that lets him add up grace to what so ever he carries whether it be a Punjabi Kurta pajama, casual attire or a formal attire for that matter. His charming personality and apt fashion sense are absolutely heart winning.
2. Jazzy B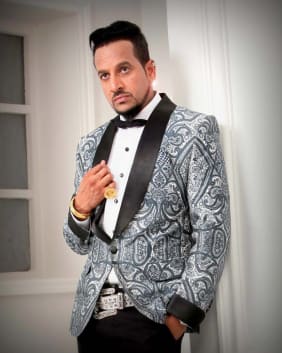 Jazzy B–The sensational singer with a long list of popular Punjabi songs like Mitran de boot, Love the way you dance, Leap wala saal is too known for his classy fashion sense. With the lots of tattoos that he has inked over his well-toned body, he is one who's amongst the top Punjabi singer known for best styling sense. His flamboyant personality as a style icon with no boundaries makes him a man that lives a lifestyle full of glamor and style. From his hairstyle –to whatever he puts on as apparels and accessories everything grabs hearts of millions of girls and set the goals for all the young men.
3.Hardy Sadhu
Hardy Sadhu-The young talented Punjabi singer who is popular for the lot of hit songs like Sooch, Kudi thu Pataka, Naa ji naa etc. has won the hearts of many girls by his dashing looks and personality. Indian boys love to follow him as a fashion idol as this Punjabi singer is particularly known as a trend setter for his chic hairstyles and modish styling quotient. Whatever he wears he completely nails the handsome look.
4.Millind Gaba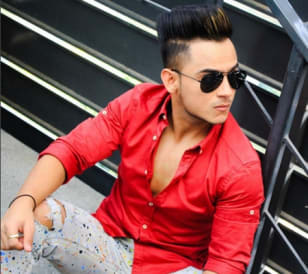 Millind Gaba– The youngest music director, singer, songwriter, rapper from New Delhi has won the hearts of innumerable fans in no time. At such an early age Millind, with his popular songs Daaru Party, Yaar Mod Do, Aise Na Dekh etc. is nowhere less when it comes to making a mod style statement. This cute and talented singer is always seen best dressed up and setting his foot forward with a boyish charm, in any of the outfits he wears.
5.Guru Randhawa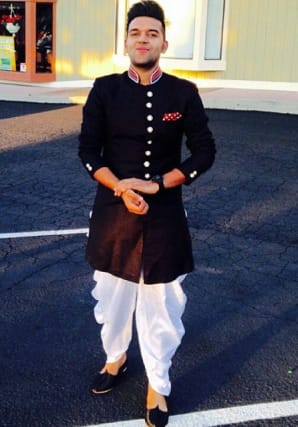 Guru Randhawa– The charming Punjabi singer known for his superb singing talent through his super hit songs Patola, Fashion, Outfit etc. has also, been known among the masses for his fashionable and smart looks. This versatile and talented singer is also followed as a style icon for his glamorous style and fashion aura. With his impressive looks and very hot body he is often copied by many younger entrants for his up to the mark fashion sense.
6.Jassi Gill
Jassi Gill– Jassi Gill is not only famous for his melodious voice and rooted singing talent, but also for his smart looks and style. Through his popular songs like Bapu Zimidar, Gabbroo, Att Karti, he is too considered to be the Youth Icon because of his apt styling sense. Blessed with an overall great personality this Punjabi singer with his fashion sense is also, known for his stylish and quirky hairstyle and
7.Gippy Grewal
Gippy Grewal – The "Angrezi Beat" singer and superstar who had sung rocking Punjabi numbers like Pind Nanke, Hello Hello, Khulke Dulke, is the heart robber of millions of female fans and inspiration to tons of men. His smart dressing sense and experimenting around with the most uncommon hairstyles has made this versatile singer to even enter the Bollywood Industry.
From Goa to Kashmir, actors talk about their favorite holiday spots!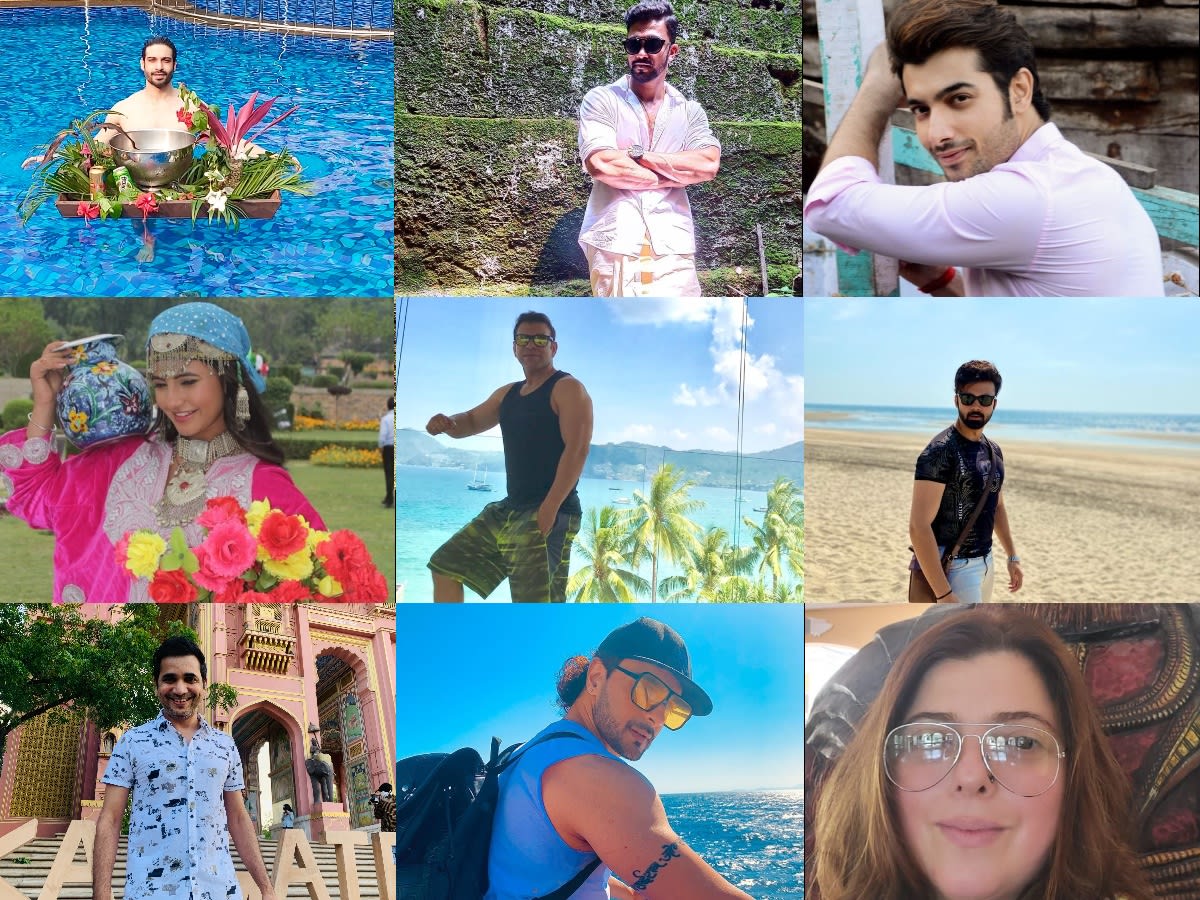 Winters are here! If you want to ring in the New Year on a grand holiday, here are some great get-away suggestions from these actors.

Delnaaz Irani: One of my favourite perks which come with being is an actor is the travel that the job entails. We have to travel far and wide for our shoots and I just love that. There are so many exotic and beautiful places in Gujarat, Kerala, Rajasthan but my favourite getaway is Goa. I love beaches and I go to Goa to just relax and refresh myself. If I talk about a place close by, it will have to be Panchgani and Mahabaleshwar. I often go for 2,3-day trips there. It's a mini hill station and is so beautiful.

Angad Hasija: I have travelled to so many places but my favourite still remains Jammu and Kashmir. I feel Gulmarg is one of the most beautiful places in the world. No wonder they call it the Switzerland of India. I have gone to Jammu and Kashmir twice. My second favourite is Kerala, I love the beaches there.
Meera Deosthale: My favourite travel destination will have to be Kashmir. I remember we had gone for an outdoor shoot there and I was so mesmerised by the place. I decided that I will stay here when I retire. It is completely serene, calm and beautiful. The locals are also so warm and welcoming there. And the best part about Kashmir is the food. The delicacies are there are to die for.


Vijayendra Kumeria: India is a huge country and it has so many beautiful and exotic places which need to be explored. I love travelling to new places and the next place which I want to go is somewhere in the northeast. I hope I go soon. Besides this, my favourite holiday destination is also Kashmir, specifically Pahalgam. It is truly is a heaven on earth.

Rohit Choudhary: Despite travelling extensively abroad, I feel that India has some of the most beautiful places. I love Kerala, it is so beautiful. Even Jim Corbett and Rishikesh are my favourite. I think before planning a foreign trip, it's important to try and explore options in India. There are so many places which are so amazing.

Rajit Dev: If I have to think of a dream holiday place in India, it will have to be Kashmir. The beautiful snow peaks, the sound of the river flowing as well as the delicious food…everything in Kashmir is stunning. I also love Kerala. The backwaters are truly amazing and there is so much of greenery around. The waterfalls, beaches…everything is so beautiful. I love the food in Kerala too.
Avinash Mukherjee: I want to start by saying that India has some of the most amazing tourist places. From Kashmir to Gujarat to Kanyakumari, everything is so beautiful. I don't really have a dream place which I want to go to for a holiday, but if you ask me, I can go to Golden Temple in Amritsar again and again.

Saanand Verma: Mount Abu is my favourite destination in India. I remember when I was shooting for the film Pataakha, I had to lose weight and I used to go for a walk from Mount Abu to Guru Shikhar. It was an amazing experience. There was a big bell there and it is believed that if you ring the bell, all your wishes will come true.
Sharad Malhotra: If you ask me about my favourite place in India for a holiday, it will have to be Goa. I love Goa and everything about it. The place, the food, the beaches, the hotels, everything! Goa is one place where I can go and just relax, without a care in the world.