6 Female-centric films that will empower you this Women's Day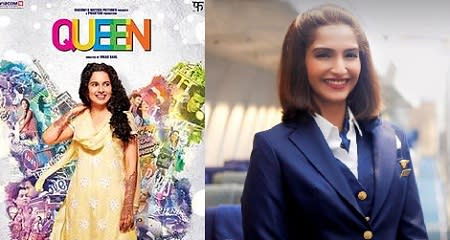 Though for the longest time Bollywood has portrayed female character as that of a damsel in distress. While now by the 21st century the Bollywood film makers have realised that women are no longer a weaker sex and so have also produced several popular movies that celebrate the undying spirit of a woman.
On the occasion of International Women's Day here are some Bollywood movies that have given credit to women empowerment and talk about their considerable strength and courage.
Kahaani (2012)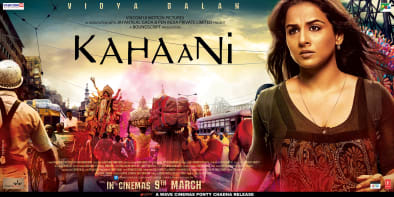 The movie Kahaani, is an amalgamation of mystery and thriller co-written and directed by Sujoy Ghosh staring Vidya Balan as Vidya Bagchi, whereby a pregnant woman who is searching for her missing husband whom she loses in a poison gas attack. The film showcased that unlike any other women she didn't sob and waited for the legal system to bring her justice rather she comes up with a plan, goes out alone in such a condition (pregnancy) and not just finds the culprit but also, kills the man behind her husband's death.
English Vinglish (2012)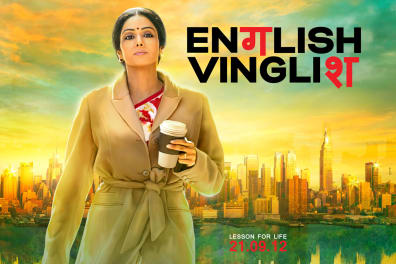 Sridevi's comeback film, released during the same year as Vidya Balan's Kahaani, featured a middle class housewife on a journey of self-realization. The movie English Vinglish, written and directed by Gauri Shinde showcases how a loving and caring mother/wife is mocked by her family for her lack of understanding a particular language. She enrolls in an English-speaking course in New York and realizes the kind of self-respect she's been missing all the while. Throughout the movie it is seen how she overcomes her fears, stands up for herself and learns to love who she is, apart from being a mother and wife.
Gulab Gang (2014)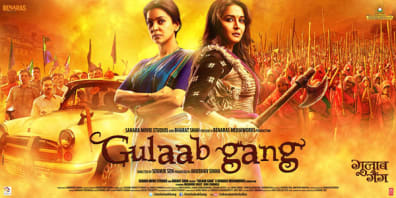 The movie Gulab Gang directed by Soumik Sen, is a crime and drama centered film that throws light on the struggle of women in the country. Staring Madhuri Dixit and Juhi Chawla, the movie is about feminism and politics going head to head. Gulaab Gang is a movie about fighting against the evils caused towards women and this is achieved when the women of a small village come together as one. This movie is all about women empowerment and how politics plays a big role in the Indian culture.
Mardaani (2014)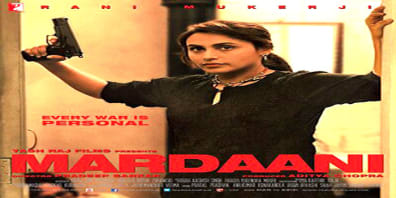 Dealing with the problem of human-trafficking that is a big issue and is quite popular in India, the movie Mardaani starring Rani Mukerji in the lead role,and  directed by Pradeep Sarkar shows how a woman police officer is seen tackling the entire system and the gangsters in hope of finding her foster child, who is being caught in the human trafficking racket. This movie, is a lesson that a woman can go to any extent to protect and take care of her child, especially if she is in grave danger.
5.Queen (2014)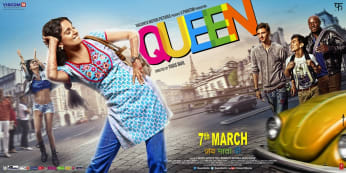 The movie Queen is a comedy-drama film starring Kangana Ranaut in the lead role, with Lisa Haydon and Rajkummar Rao playing supporting roles and is directed by Vikas Bahl. The story is based on a Delhi girl from a punjabi traditional family who sets out on a solo honeymoon after her marriage gets cancelled. Kangana Ranaut's interpretation of a girl's journey through darkness into the light is so bouncy, bubbly and burnished that would surely make you applaud this film about an Indian girl's journey of self-realisation.
Neerja (2016)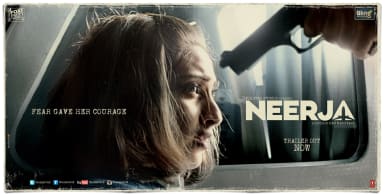 Sonam Kapoor-starrer Neerja, the movie is based on a true story that depicts the extraordinary concept of bravery and courage of a real-life woman. Neerja Bhanot, who was a Pan Am flight attendant who died saving the lives of passengers on board in a hijacked flight in 1986, is the protagonist of the film. In the movie, we see the protagonist trying to help the passengers of a hijacked plane, be it by keeping her cool or standing up to the hijackers, or by constantly maintaining her duties as a cabin crew or being the citizen of India and protecting her fellow countrymen and those aboard the flight.
With the powerful screen presence all these B-town actresses have given a powerful screen presence. Which among the above is in your watch-list this Women's Day ?
Yesha Rughani from Hero Gayab Mode On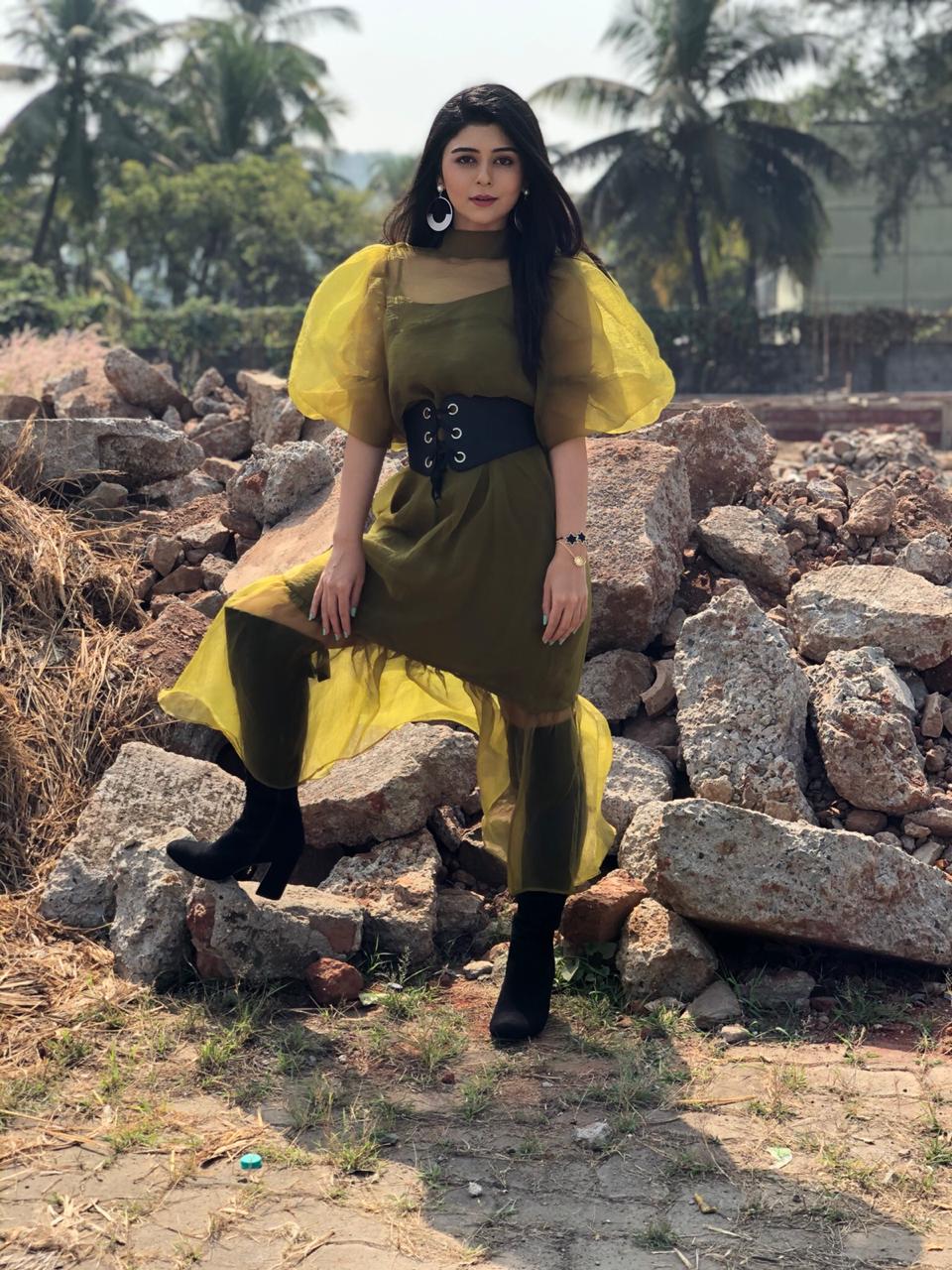 Working during a pandemic is no easy feat, but actor Yesha Rughani, who was last seen in Muskaan, says that all precautions are being taken on the sets of her brand her show Hero Gayab Mode On. Talking about it, she says, "I think new normal has become a lifestyle now. Whether I am going for work or something else, I have to follow precautions. Obviously, you are scared. But on the set, we take many precautions, medical people are there, they check us every day. The makeup and hair stylists are wearing their kits. So, I think overall it's a secure working environment. I hope everybody stays well and fit."
The actor is back on the sets after almost a year and is loving it. "We wrapped up Muskaan's shoot in December last year and this show is launching December. We have started shooting from November so I think almost a year. It just feels too good to be back and I think I have been missing being onscreen. I missed shooting and I am loving the feeling of getting on the makeup chair, the entire routine, listening to action, cut, roll each and every minute detail of shoot life. It's fabulous to be back," she says.
In fact, she's got a lot of appreciation for her look too. "I rejuvenated myself during this break. I got into this healing thing where I was on a strict detox and my skin healed, my hair, my body healed. I was in my comfort zone and used to wake up on time and follow a proper routine, even though there was a lockdown. I had ample time in the lockdown to take care of myself. I am fresh as a flower now and all set to rock again. For the new look, I am getting really good reviews because people are seeing me like this onscreen for the very first time. My first two roles were very different. So, seeing me in a totally different avatar with short hair is exciting. I have really lost weight, there is a different kind of look and feel to the role. I am getting a very good reaction and I am loving it," she says.
Meanwhile, Yesha started a balloon business too during the lockdown and plans on balancing both her acting and business venture. "Lockdown has, of course, changed our lives in many ways from being able to value things to be grateful to life, self-healing and taking care of yourself, self-discipline. I ventured into a new business. I love to be very busy so I think it wouldn't be a problem to manage both the things. I have my sister also who is taking care of this business, apart from me. I think it works for us. I also carry my laptop and everything to shoot so that if I get some time, I make some designs and send them across. I think it's going to be fun to manage both," she says.