5 Transformational Looks and Makeovers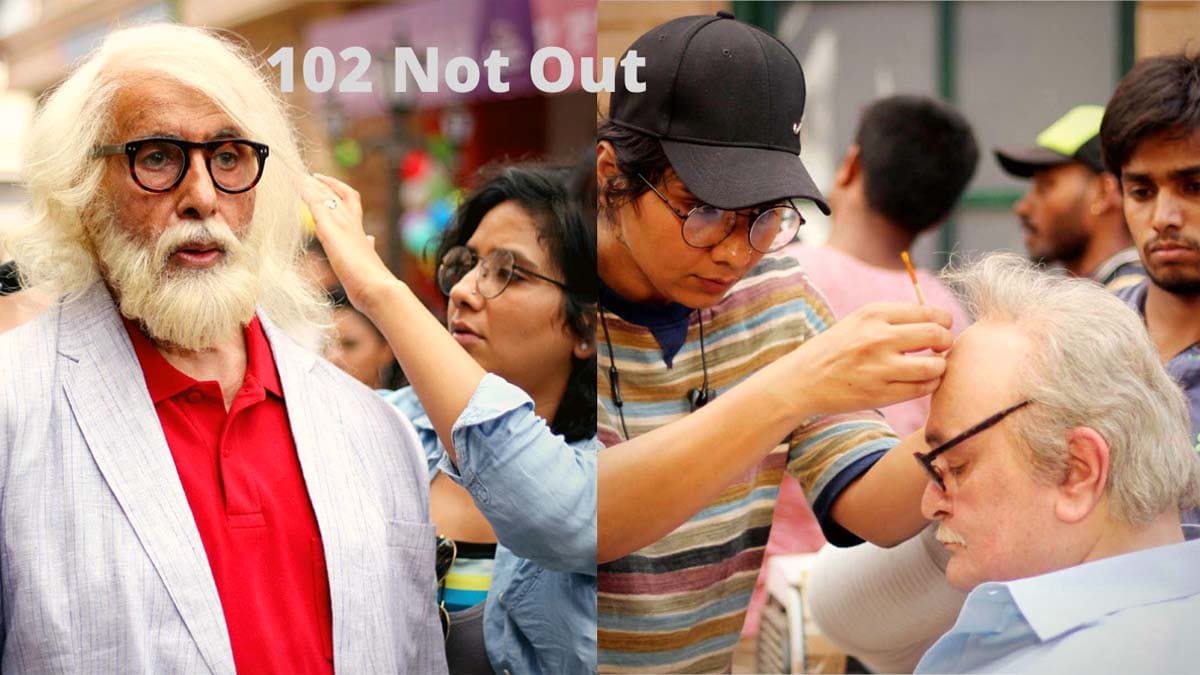 Here's a list of the Top 5 Transformational looks Preetisheel Singh designed, which impressed every Bollywood buff. What's more! Most of the films have emerged big money-spinners at the box-office.
Padmaavat:
Designing the looks for Padmaavat led to creating the look of the evil ruler Alauddin Khilji (played with aplomb by Ranveer Singh), which turned out to be one of the most iconic villainous characters in Indian cinema, not just for the performance, but also for the look. Preetisheel's looks for Deepika Padukone (as the legendary queen Padmavati) and Shahid Kapoor (as the Rajput ruler Ratan Singh) and the other cast of the film also earned her tremendous praise.
Bala:
The balding look of Ayushmann Khurrana was enjoyed by the audiences and so was the dusky look of Bhumi Pednekar. The film became a hit and was hugely accepted by the audiences all over the globe, grossing Rs 171.45 crore worldwide.
Housefull 4:
Media went ga ga over Akshay Kumar's bald look in the film and it received a huge opening. Akshay also complimented Preetisheel for her work. The song Bala Bala Shaitan Ka Saala too, emerged a rage. Housefull 4 grossed Rs 280 crore worldwide.
Romeo Akbar Walter (RAW):
RAW had a lot of disguises on John Abraham who plays a spy in the film. That by itself was super exciting for the makeup and prosthetic whiz. She found him amazing to work with as he was very open to the idea of prosthetics and very patient getting into the various looks. Some of his disguises in the film were so good that even his fans could not recognize him in the movie stills which were released before the film.
102 Not Out:
Creating super-aged looks for Amitabh Bachchan (as a 102-year-old man) and Rishi Kapoor (playing his 75-year-old son) is yet another highlight of Preetisheel's career. Working for this Umesh Shukla film was interesting for her, but she also admits that it was tense. Apart from their seniority, Preetisheel knew that both Bachchan and Kapoor had worked with some of the best international names in makeup and prosthetics. She did her best. Luckily, they loved the looks and so did the audience. Though the film was not a typical Bollywood potboiler, it earned a handsome 115 crore at the box-office.
Yesha Rughani from Hero Gayab Mode On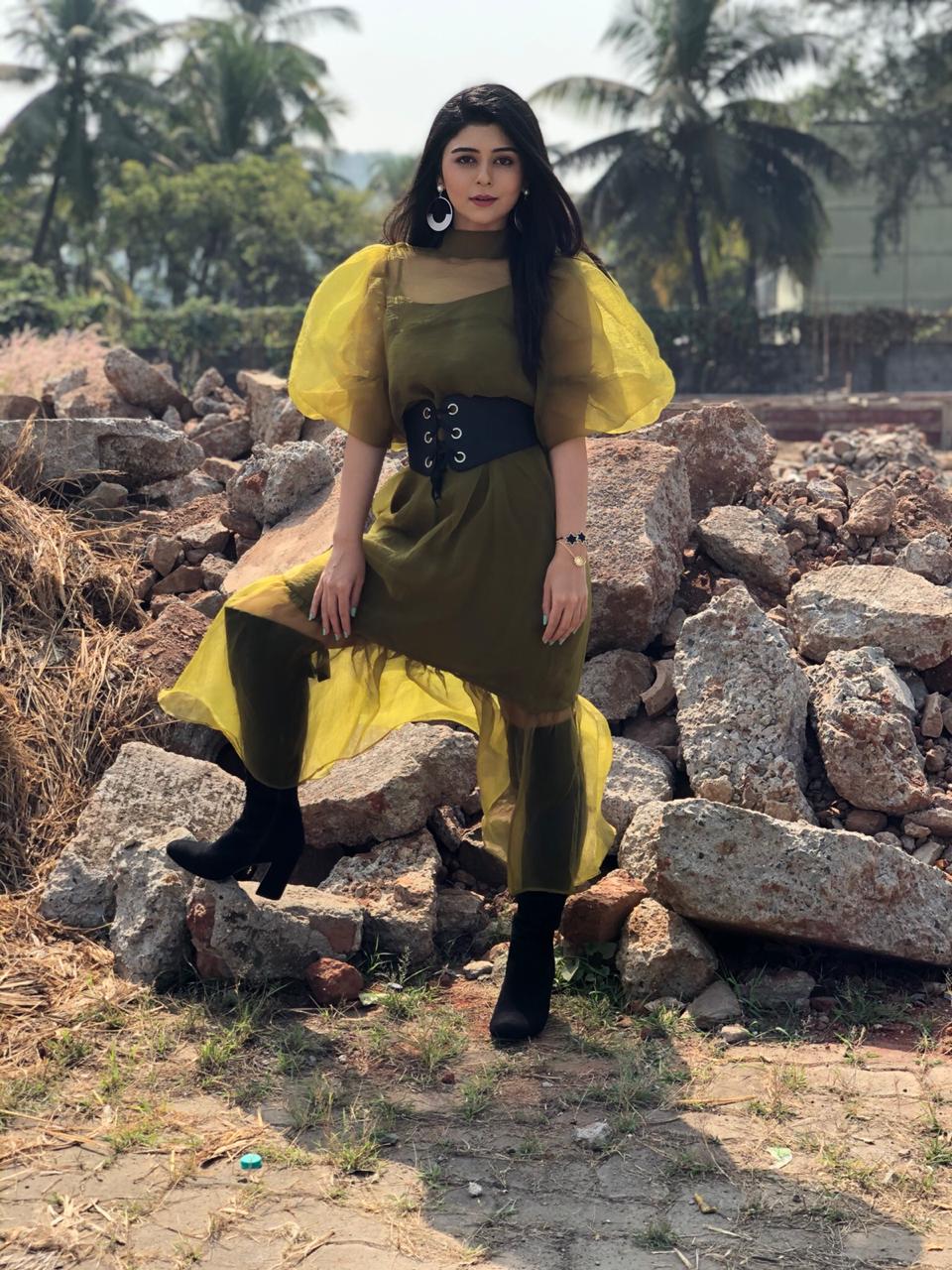 Working during a pandemic is no easy feat, but actor Yesha Rughani, who was last seen in Muskaan, says that all precautions are being taken on the sets of her brand her show Hero Gayab Mode On. Talking about it, she says, "I think new normal has become a lifestyle now. Whether I am going for work or something else, I have to follow precautions. Obviously, you are scared. But on the set, we take many precautions, medical people are there, they check us every day. The makeup and hair stylists are wearing their kits. So, I think overall it's a secure working environment. I hope everybody stays well and fit."
The actor is back on the sets after almost a year and is loving it. "We wrapped up Muskaan's shoot in December last year and this show is launching December. We have started shooting from November so I think almost a year. It just feels too good to be back and I think I have been missing being onscreen. I missed shooting and I am loving the feeling of getting on the makeup chair, the entire routine, listening to action, cut, roll each and every minute detail of shoot life. It's fabulous to be back," she says.
In fact, she's got a lot of appreciation for her look too. "I rejuvenated myself during this break. I got into this healing thing where I was on a strict detox and my skin healed, my hair, my body healed. I was in my comfort zone and used to wake up on time and follow a proper routine, even though there was a lockdown. I had ample time in the lockdown to take care of myself. I am fresh as a flower now and all set to rock again. For the new look, I am getting really good reviews because people are seeing me like this onscreen for the very first time. My first two roles were very different. So, seeing me in a totally different avatar with short hair is exciting. I have really lost weight, there is a different kind of look and feel to the role. I am getting a very good reaction and I am loving it," she says.
Meanwhile, Yesha started a balloon business too during the lockdown and plans on balancing both her acting and business venture. "Lockdown has, of course, changed our lives in many ways from being able to value things to be grateful to life, self-healing and taking care of yourself, self-discipline. I ventured into a new business. I love to be very busy so I think it wouldn't be a problem to manage both the things. I have my sister also who is taking care of this business, apart from me. I think it works for us. I also carry my laptop and everything to shoot so that if I get some time, I make some designs and send them across. I think it's going to be fun to manage both," she says.