5 Natural Aphrodisiac Foods to Spice up your Love Life
For centuries, man has done all possible efforts to boost his sex drive with outlandish lotions, Viagra, and many other pills. But the secrets to a healthy sex life are right there in your kitchen. Food and sex drive are closely linked with other. What you eat actually have an impact on your sex power. There are a number of food items which you love to eat but might not be aware that apart from health benefits, they have the power to boost your libido.
1. Chillies:  It may not sound like the most romantic thing to put into your mouth but a chilli can actually boost your sex drive. It warms you up, gets your heart pumping, stimulates nerve endings and increases the blood flow. They have capsaicin, which is a chemical that can trigger important endorphins to be released. Those endorphins can have an amazing effect on your sex drive. Capsaicin will also improve your metabolism and circulation, which helps you to reach your climax during sexual intimacy.
2. Chocolates: There's no dispute that this is a sex booster. The chocolate itself is a sensuous food and contains the chemicals anandamide and phenylethylamine, which boost serotonin levels—the feel-good hormone.
3. Watermelons: They contain citrulline, which relaxes the blood vessels in much the same way as Viagra does. Also, it is one of the most loved fruits of the season so make your life full of love and affection with this fruit.
4. Pomegranates: They are high in antioxidants, so boosts blood flow, in turn increasing genital sensitivity. So, this fruit can do wonders for you and make your relation stronger than ever.
5. Cardamom: The flavoured spice, liberally used in mithais, is a natural alternative to Viagra, as it is believed to help counter male impotency. It contains cineole, a compound that increases blood flow to the sexual organs. Cardamom possesses aphrodisiac properties and is also used as a natural cure for impotency, erectile dysfunction, and premature ejaculation.
Inspiring Reel and Real life Iconic couples of B-Town!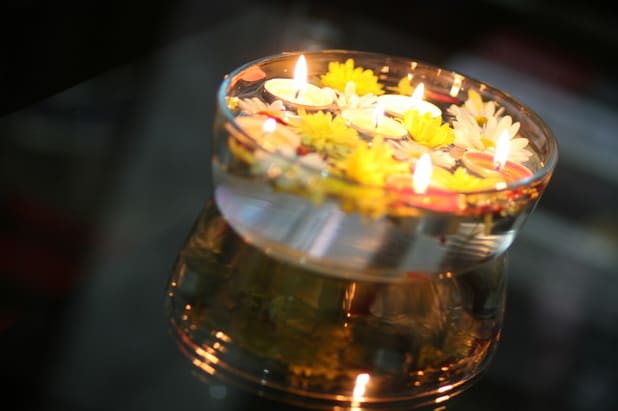 B-town couples best known for their sizzling chemistry. Whether it would be on- screen or off- screen they leave no stone unturned to make it the perfect inspiration for their fans. In fact, there are many Bollywood celebrities who started their love journey from onscreen romance and developed perfect love stories in their real life as well. They have created the most iconic love stories for their fans to make them believe that fairytales do exist. So, here is the love lane of the iconic couples of Bollywood who created magic in on-screen as well as off screens.
Starting with the legendry couple Dilip Kumar and Saira Bano who proved that love has no age barriers. Dilip Kumar and Saira Bano did their first film which was a Bengali film Sagina Mahto. Being a huge fan of Dilip Kumar, working with him was like a dream come true for Saira Bano. After that, they did 5 more Hindi films together which includes Duniyaa, Bairaag, gopi, chhoti Bahu and Sagina. The couple got married in 1966 when Saira was just 22 years old. The couple had an age difference of 22 years and despite this, the couple completed decades of togetherness and still are in so much love and by this immense love the couple proved that age is just a number.
Rishi Kapoor and Neetu Singh is the another cute Jodi of Bollywood who created magic not just in on-screens but off-screen as well. This couple was sensational hit on-screen couple who was really applauded by their fans for their cute chemistry. The couple turned their on-screen romance into off-screen in 1980 by creating many headlines. This cute couple still leaves no stone unturned to give a tough competition to the young couples by their cute chemistry in off-screens and still successful in entertaining their fans in on-screen that could be easily seen in the films Love aaj kal, besharam, jab tak hain jaan etc.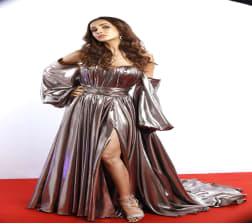 This adorable couple is the role model for today's youth. First met on the sets of Tuje meri Kasam, Riteish and Genelia Deshmukh truly an inspiration for their fans. Started their love journey from being best buddies to best couple Riteish and Genelia restored the faith in love even in today's time where people are drifting apart with every passing day. Created magic in the films like Masti and tere naal love ho gya, this coolest couple of B-town has the super adorable love story.
We all know that Ajay Devgan and Kajol is the most romantic couple of B-town as they are the perfect definition of "opposites attracts". Poles apart, this couple successfully completed 17 years and still, their romance can give a complex to today's youth. Ajay and Kajol have given many hit films together like Ishq, pyar toh hona hi tha, dil kya kare etc and like their on-screen romance their off-screen romance is also popular among their fans.
Kareena Kapoor and Sail Ali Khan which is also known as Saifeena of Bollywood is the hottest couple of Bollywood which had been always in the limelight. First met on the sets of Tashan, the couple dated each other for five years and been in a live-in relationship. They tied the knot in 2012 and created many headlines for several reasons and successful in proving that their immense love is more beyond their different ideologies.