PeeCee becomes the first Bollywood celebrity to join LinkedIn
It might sound a bit absurd to you that successful Bollywood actress Priyanka Chopra has recently joined LinkedIn ,which is a popular employment oriented website. But, there's nothing to worry about actually, as there's no point doubting her professional life as her career graph is touching great heights. It's just that Priyanka has debuted on among the elite list, as a LinkedIn Influencer.
Priyanka shared this news on her Twitter account and posted the link to her profile on the portal. She posted "Excited to be a LinkedIn Influencer…a new platform, a new audience, a new perspective." Her fist blog on the website had the topic, "Follow Your Instincts, Believe in Your Uniqueness and Never Be Afraid to Leap into the Unknown." She also posted a video interview along with her post where an official from LinkedIn India interviewed, regarding her debut on LinkedIn.
In the video, Priyanka reveals a secret, disclosing that she always had a penchant for business but this is just the beginning she starts with to give wings to her entrepreneurial ambitions. It's an altogether new experience for her, and probably the best way to connect with this vibrant community on LinkedIn to share and exchange thoughts and ideas.
Priyanka is very well known for her philanthropic work and that's why suits best to be selected as a LinkedIn Influencer, as this honor is not something that anyone or everyone could enjoy because this designation is given to selected 500 professionals, who've been invited to publish on LinkedIn. As a LinkedIn Influencer, Priyanka is set to join a very selected group of Influencers that includes Prime Minister Narendra Modi, the very famous Indra Nooyi, Ban Ki-moon, Oprah Winfrey etc.
Achieving such a remarkable achievement, Akshay Kothari – the Country Manager of LinkedIn India, said that it would be exciting to know her unique perspectives on LinkedIn, with professionals across the globe as there's a lot to learn from her, and be inspired by her success, as she continues to chart new heights.
Leaving behind all the popular B-town actors and actresses, the ambitious and gorgeous Priyanka Chopra has set a  remarkable success and has been not just the talk of the town, but is  globally spoken about for the same . Once again PeeCee proved beauty with brains by doing something special and receiving this great honor.
Yesha Rughani from Hero Gayab Mode On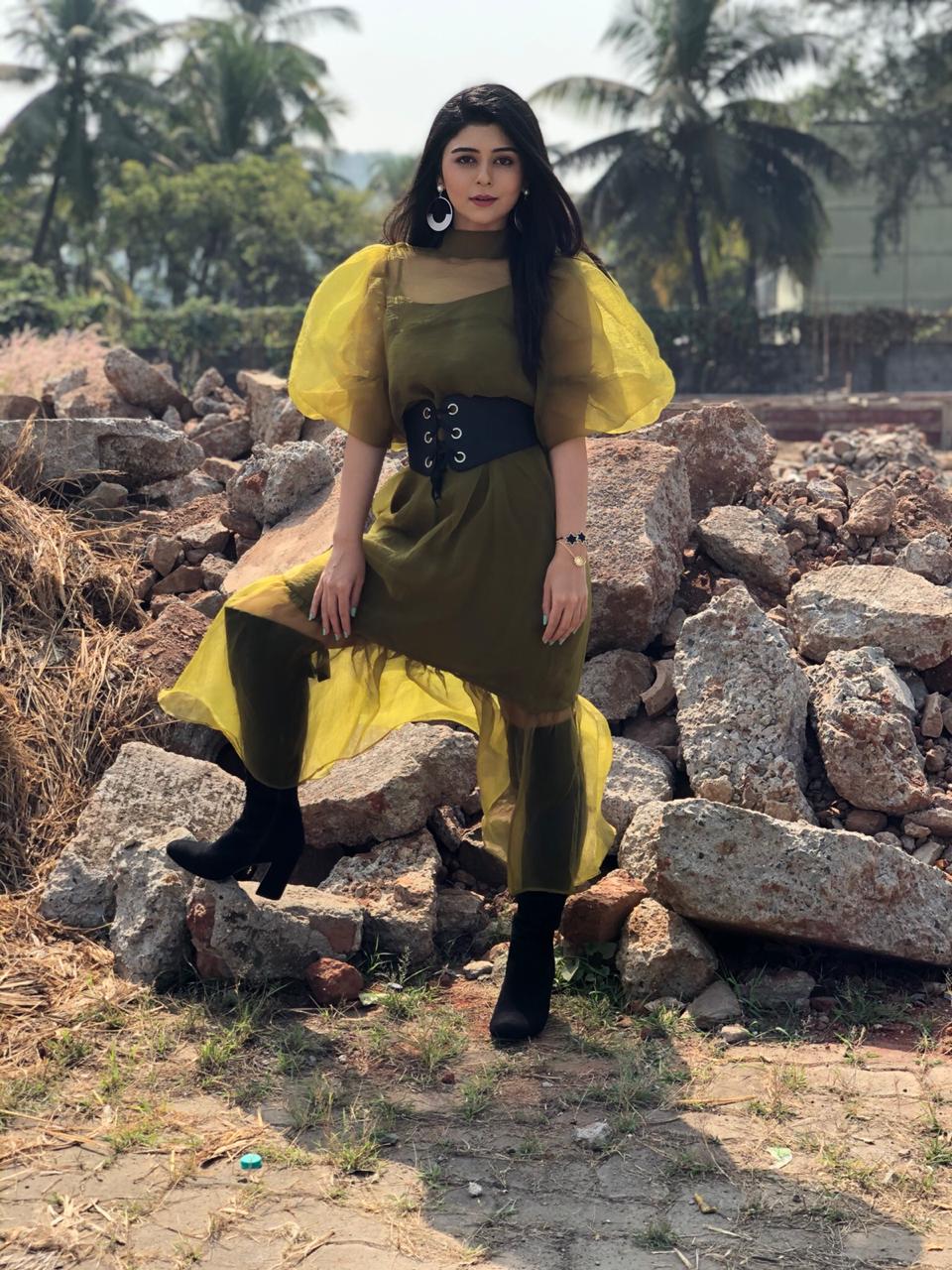 Working during a pandemic is no easy feat, but actor Yesha Rughani, who was last seen in Muskaan, says that all precautions are being taken on the sets of her brand her show Hero Gayab Mode On. Talking about it, she says, "I think new normal has become a lifestyle now. Whether I am going for work or something else, I have to follow precautions. Obviously, you are scared. But on the set, we take many precautions, medical people are there, they check us every day. The makeup and hair stylists are wearing their kits. So, I think overall it's a secure working environment. I hope everybody stays well and fit."
The actor is back on the sets after almost a year and is loving it. "We wrapped up Muskaan's shoot in December last year and this show is launching December. We have started shooting from November so I think almost a year. It just feels too good to be back and I think I have been missing being onscreen. I missed shooting and I am loving the feeling of getting on the makeup chair, the entire routine, listening to action, cut, roll each and every minute detail of shoot life. It's fabulous to be back," she says.
In fact, she's got a lot of appreciation for her look too. "I rejuvenated myself during this break. I got into this healing thing where I was on a strict detox and my skin healed, my hair, my body healed. I was in my comfort zone and used to wake up on time and follow a proper routine, even though there was a lockdown. I had ample time in the lockdown to take care of myself. I am fresh as a flower now and all set to rock again. For the new look, I am getting really good reviews because people are seeing me like this onscreen for the very first time. My first two roles were very different. So, seeing me in a totally different avatar with short hair is exciting. I have really lost weight, there is a different kind of look and feel to the role. I am getting a very good reaction and I am loving it," she says.
Meanwhile, Yesha started a balloon business too during the lockdown and plans on balancing both her acting and business venture. "Lockdown has, of course, changed our lives in many ways from being able to value things to be grateful to life, self-healing and taking care of yourself, self-discipline. I ventured into a new business. I love to be very busy so I think it wouldn't be a problem to manage both the things. I have my sister also who is taking care of this business, apart from me. I think it works for us. I also carry my laptop and everything to shoot so that if I get some time, I make some designs and send them across. I think it's going to be fun to manage both," she says.