MINCED CHICKEN  & NACHOS KEBABS by Komal Taneja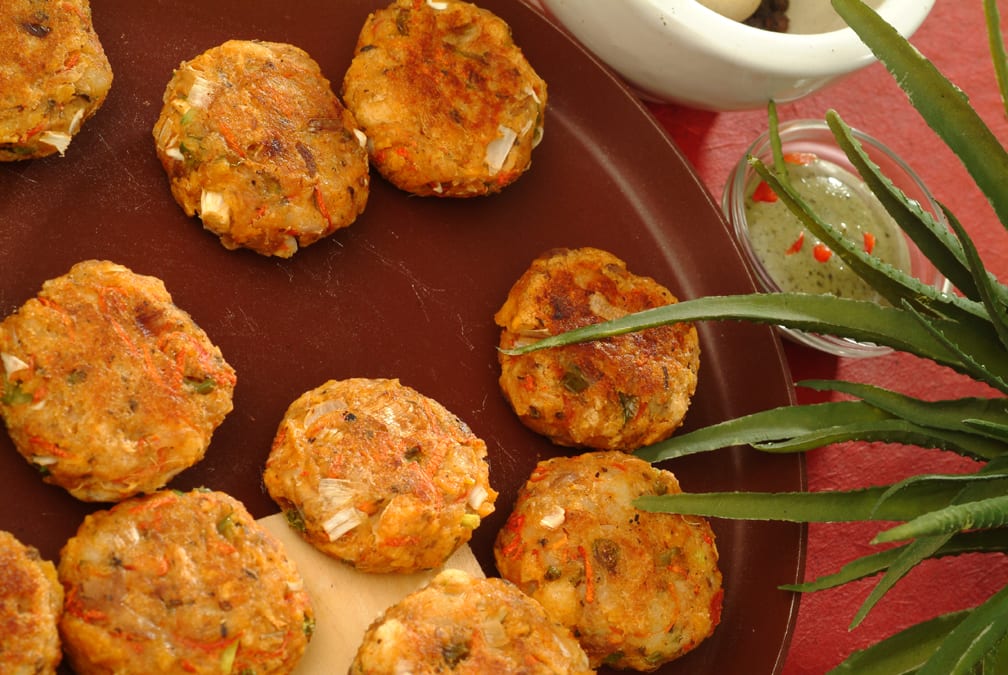 Preparation Time: -15min.
Cooking Time: -15min.
Serves: -4
Ingredients: – 1 cup boiled and shredded chicken (minced properly), ½ cup crushed nachos, 1cup boiled mashed potatoes, 1 tbs finely chopped (spring onions, capsicum) each. 1tsp (ginger grated, chopped green chilly) each, ¼ tsp (chat masala, black pepper powder, red chilly flakes, dry basil herb, salt) each, 2tbs bread crumbs, 1tbs corn flour, oil for shallow frying.
Method:
Boil and shred the chicken and mince into small pieces.
Take a mixing bowl. Mix all the ingredients and the seasoning together to form a firm mixture.
Form small balls using wet hands and flatten a little.
Shallow fry on a nonstick tawa till both sides golden brown.
Serve hot with kebab dip (Fun Foods) or Salsa sauce.
Fusion Tip: – Mutton mince can also be used in place of chicken and crushed papads can replace nachos, rest all remains same.
---
Born and brought up in Amritsar, Komal Taneja is a well-known culinary author with 31 cookery books and three coffee table books under her name.  Recipes for the Kama sutra, 365 Days of Diet with Honey by Dabur Honey and Big Bee's Secret Honey Recipes are some of her best works.
---