10 Heads Festival back with 2nd Edition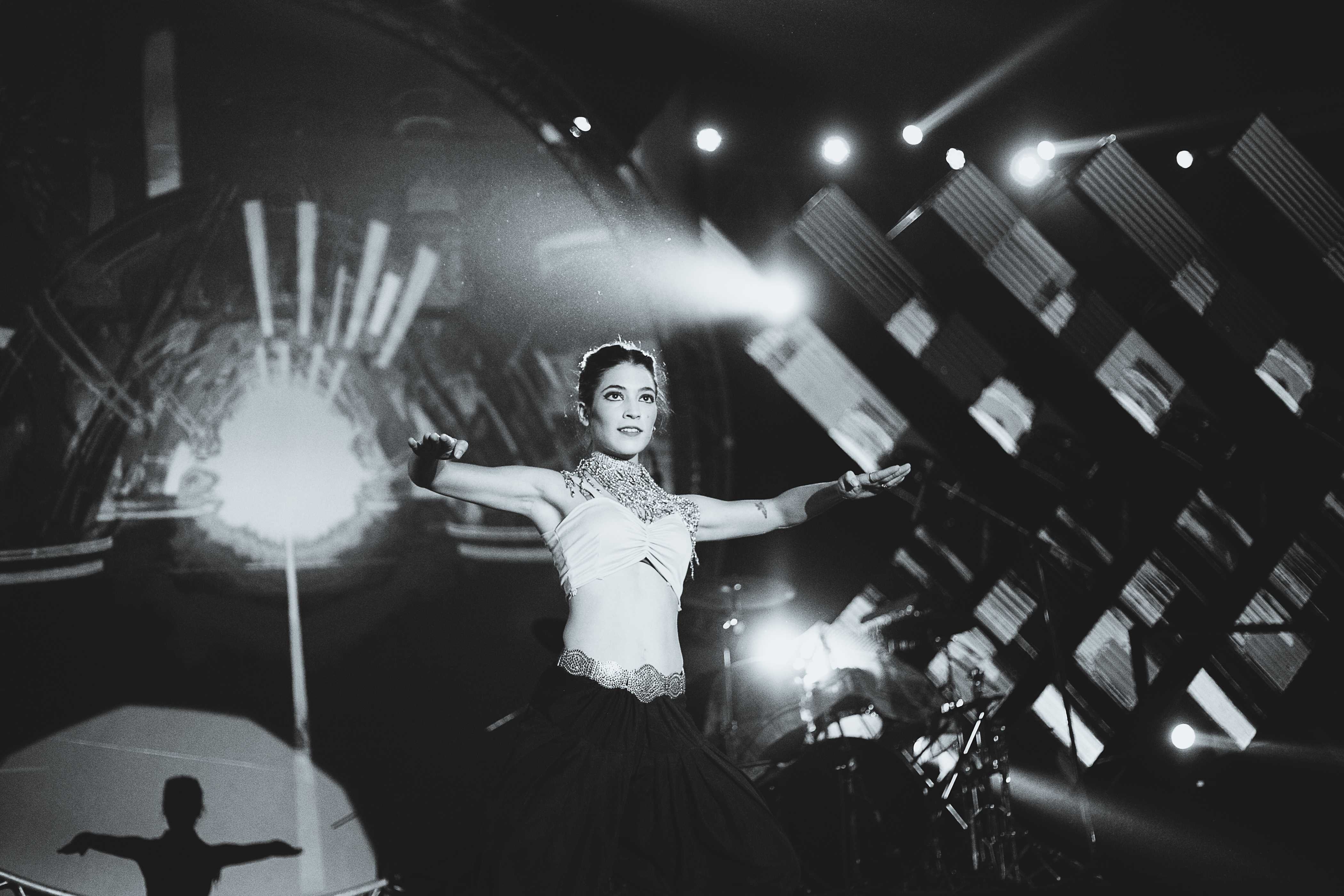 The second edition of 10 Heads Festival, one of India's first family-friendly will be held at the PSOI Club, Nehru Park, Chanakyapuri from October 21 st -23 rd , 2016 the organisers Trifecta Entertainment Pvt. Ltd announced.
10 Heads Festival brings together interactive and curated experiences across ten key interest areas ranging from music and entertainment, food and drinks, fashion and beauty, art and culture, magic and a kids zone where family entertainment during the Festive Season takes center stage. A unique concept, 10 Heads Festival celebrate a world of multi-dimensional cultural experiences aimed at reviving India's great tradition of the 'family outing'.
Held in Gurgaon in its first year, 10 Heads Festival was a huge success. It saw 40,000+ attendees from all age groups, making for a wholesome family experience. This year, 10 Heads Festival will be held at a beautiful venue in Central Delhi that is easily accessible to Delhiites and is expected to appeal to a large audience.
Ecstatic about the new, central and easily accessible location of this year's edition, Anshuman Ghulati, Co-Founder & Director-Trifecta Entertainment Pvt. Ltd. says, "Following the incredible success of last year, we have added new experiences to 10 Heads 2016 to celebrate varying tastes. We are very excited about bringing the 10 Heads experience to Delhi and can't wait to announce the amazing line-up of artists, curators and participants."
Experiences Not To Miss at 10 Heads 2016
There will be Foodistan session where well-known curators will host finest gastronomic brands, with a focus on street food rarities from across India
Toddyfest will be arena dedicated to cocktails, wines, beers and mixology.
Band Baaja + Bass will be a festival of music featuring the most exciting names from across genres, programmed to enthrall audiences of varying tastes along with others.
We will also present the Great Indian Bazaar – The Flea Festival – popular & boutique brands through a customized showcase of beauty, fashion and lifestyle, along with a Mystic Corner (featuring tarot-card readers, numerology experts, astrologists, aura-readers, clairvoyants).
A special corner for emerging artists for an art show-cum- sale of the most breath taking contemporary artworks

Jaadunagri will celebrate a festival of magic, illusion & mentalism with marquee and street performers interacting with the audience. Jaadunagri will also include teach-a- trick workshops for children, the sale of magic kits and other attractions.
Baccha Party will feature everything from games to entertainment that tug at the heartstrings of the young.
Healthyrama will celebrate best of health and fitness through interactive experiences, such as Zumba, mixed martial arts, Yoga and fitness studios. Healthyrama will also showcase an array of organic foods, juices, nutrition products and active-wear brands.
Puppetfest will showcase India's leading puppeteers.
Touristaan a tourism showcase will highlight the attractions of Telangana through the state's art, craft, performers, street food along with special travel and accommodations packages.